by Lauren Blair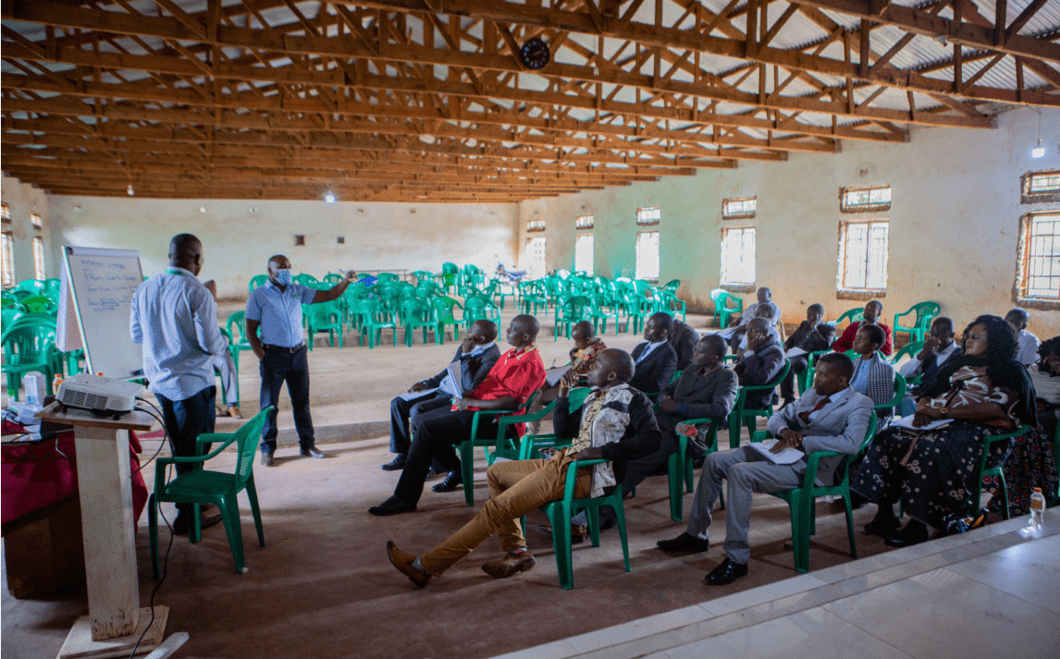 One of the central tenants of Kupenda's advocacy mission Is to share its disability model with other nonprofit organizations so that they can improve the lives of more people with disabilities. For organizations like CURE International, which assists children with disabilities through a global network of pediatric hospitals, this collaboration is enabling them to address negative beliefs about disability, improve counseling and referrals, and encourage children to access health care in the first place.
In the eight countries where CURE conducted disability advocacy trainings with staff, volunteers, and church leaders, disabilities are often seen as the result of a curse, a punishment from God, or the result of witchcraft or demons. According to CURE,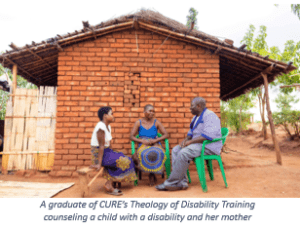 "This negative social stigma can cause dramatic challenges to the person living with disabilities and their family. It can also deter people from seeking treatment because they have been made to believe that the disability is somehow deserved."
New Tools Provide New Hope
After Kupenda engaged in dialogue and shared its Disability Advocacy Training tools with CURE, they were able to utilize these resources to create a Theology of Disability Training for local churches near their hospitals. According to CURE,
"CURE's trainings empower local church leadership to cultivate an environment that treats people with disabilities with respect, kindness, and patience so that they are seen as beloved, worthy, and made in the image of God. Practical, real-world lessons are taught at these trainings, such as how to best help, learn from, and communicate with a person with a disability in order to become communities where people with disabilities belong and are allowed to flourish."
Over the last two years, CURE has conducted 54 Theology of Disability Trainings, reaching more than 2,079 people. While they have primarily targeted church leaders and pastors, they have also trained district health officers, village chiefs, and other community leaders.
In addition, they have conducted this training among 679 staff members at CURE hospitals. The result has not only been an increased numbers of children accessing hospital care but also an improved quality of counseling.
Forming Inclusive Communities
One alumnus from CURE's first Theology of Disability Training in Malawi in 2022, Pastor Blessings, is already putting the knowledge he learned from his training to work and beginning to see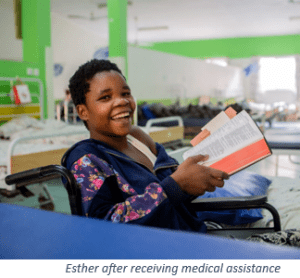 powerful results. Pastor Blessings said,
"Through the training, I learned a lot. Today if I see a child with a disability, the first thing I think is, that's God's image."
Since his training, he has been motivated to support children with disabilities in his community, such as Esther, whom he met at the marketplace. Pastor Blessings referred Esther to a local hospital for care of her clubfoot and connected her to a local church where she can receive ongoing community support.
Earnest Kioko, Senior Director of Spiritual Ministry for CURE International said,
"With the trainings we have conducted so far, I can humbly confirm that the Theology of Disability Training has become an eye-opener to many church leaders, prompting them to reconsider how they engage people with disabilities in their localities."
Moving forward, Kupenda will build on its success with nonprofits like CURE International, World Relief, World Hope International, Hope Walks, and others to create new partnerships and support disability advocacy and inclusion on a broader scale. Ultimately, this is equipping more communities to include people with disabilities and treat them as fully human and worthy of love, so they are able to reach their fullest potential.
---
Want to keep updated on Kupenda's work?
Follow us on Facebook, Instagram, LinkedIn, TikTok, YouTube, and Twitter.
Learn more about Kupenda in our podcast.
Sign up for our newsletter.
Or sponsor a child in need for just $30 / month.
---