by Kupenda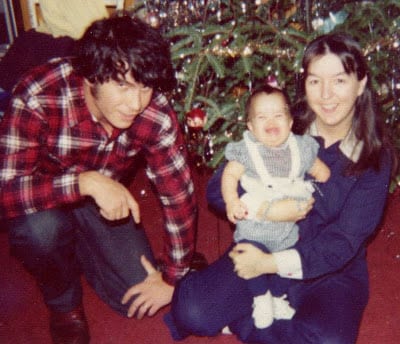 Dear friends,
My 63-year-old dad passed on into eternity on March 9thsurrounded by his family.  We still believe the two weeks we had with him after they said he would die the first time, was a miracle.   All of his children were able to interact with him and tell him how much we love him during that time.  On the day he died, he told my mother that he loved her and nodded yes when my mom asked if he was ready to be with Jesus.  Even though I was with him as he died, it feels like I'm stuck in a bad movie that will be over soon.  Below is some of what I shared at his memorial service last week.
When my dad was in Kenya with me in 2011, he played games with the kids that he used to play with us as children.  Since my dad's death, I think about the fact that he won't be able to walk me down the aisle if I get married or meet any children I might have.  This makes me even more grateful that he met the hundreds of kids I love in Kenya who say they are grieving their grandfather.  They will have a service for him when I go to Kenya in May and plant a really big strong tree in his honor.  I am hoping my mother will make her first trip to Kenya with me during this time.
Without my mom and dad, there would be no Kupenda.  They created me, encouraged me, and set an example of Christ-like love and service.  They signed me up for guitar and piano lessons, softball, dance, swimming, without question.  My dad was always the first to visit someone in the hospital or befriend someone who didn't quite fit in.  I share the stories of my parents' support with every new group of people in Kenya, Tanzania, and the U.S. that I encounter…usually right before I play my guitar for them.  Since the recent global conference, I attended my parent's support is now impacting people with disabilities around the globe.
On the night my dad died, I found this scripture scribbled on a piece of paper taped to my dad's desk in his home office.  Psalm 34:18 says "The Lord is close to the brokenhearted and saves those who are crushed in spirit." It's the reminder I need right now as we face life without him.   It is also fitting with the legacy he leaves behind of hundreds and now possibly thousands of children with disabilities around the world…many broken and crushed in spirit.
It was during my dad's trip to Kenya that we lost Charo Shida, the first child sponsored by Kupenda.  I personally supported him and was crushed by his death.  My dad was there with me as I grieved his loss and spoke at his burial service.  I can't help but imagine my dad being welcomed into the gates of heaven by this boy and the other, no longer disabled, children in Kenya that have gone before him.
Losing my dad is harder than I could have ever imagined and he will be missed greatly.  Through the tears, I'm trying to remind myself that some don't even get this much time with their fathers. Although his time with us was cut short, I know the 41 years I had with him is a gift that I will not waste.
With much love and gratitude,
Cynthia
---