by Kupenda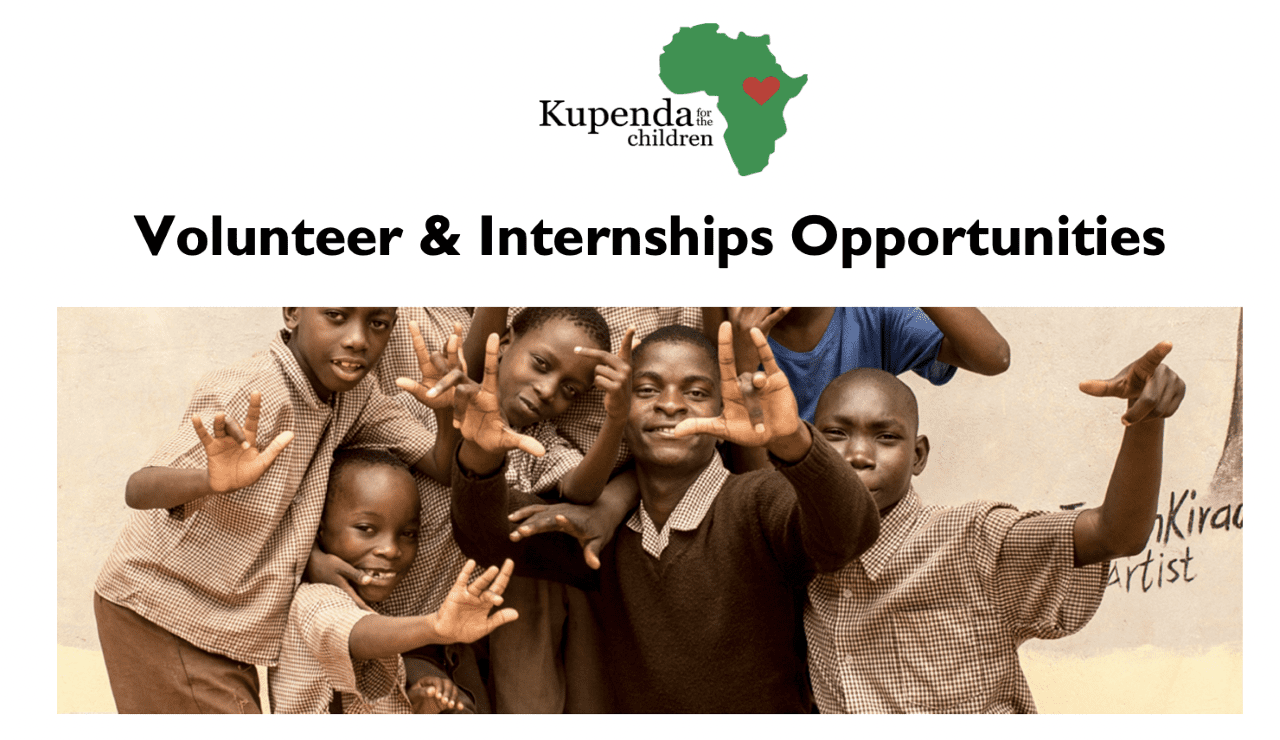 This fall you can join the Kupenda team as an intern and make a difference in the lives of children with disabilities in Kenya!
Many of our interns from Gordon College, Boston University, Massachusetts Institute of Technology (MIT), University of Virginia have even earned college credit for their work with us.
We are looking for volunteers and interns who can help with:
Website content development, layout and design
Editing & formatting advocacy training materials
Developing social media posts (FB, Twitter, Instagram)
Writing and designing marketing materials
Event planning
Data management
Researching and documenting disability-related laws, scriptures, and medical information
Editing, organizing and filing Kupenda's photos, videos, and documents
To apply send your resume and cover letter to [email protected].
---
Want to keep updated on Kupenda's work?
You can follow us on Facebook, Instagram, LinkedIn, and Twitter.
And please also sign up for our monthly newsletter and updates here. 
If you're interested in supporting one of the many children we serve, head over to our sponsorship page to learn about how you can make a difference for just $30 / month.
You can also help children with disabilities stay safe and healthy during COVID-19 by donating here.
---