by Kupenda
Posted on December 20, 2016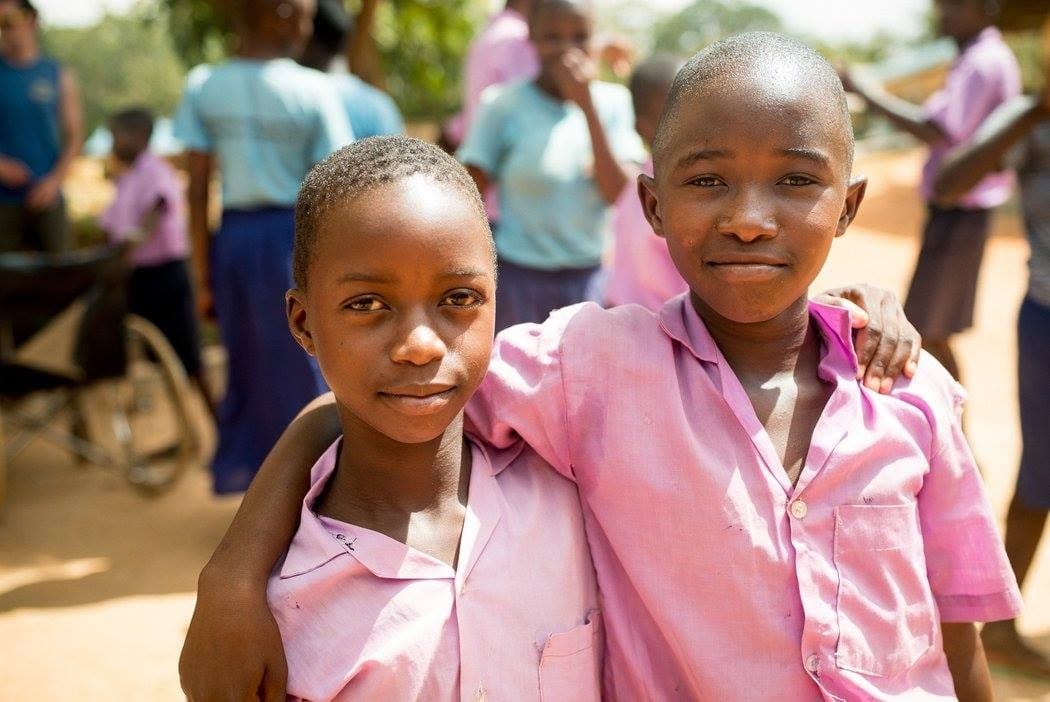 Dear Friends,
I am thrilled to introduce you to Kupenda's new development director, Jessica Charles, and to tell you the story of a child who has been transformed by the kinds of efforts this new position will replicate. These updates demonstrate Kupenda's growth and increasing impact, which would not be possible without your continued prayer and support!
This year, a generous funder was so impressed with our small organization's ability to transform thousands, they awarded us a matching grant. The funds were given so we could hire Jessica to help us reach even more children with disabilities. Your support is helping us reach the goals of this grant so we can meet the match and continue to grow within and beyond Kenya.
We chose Jessica out of 125 qualified applicants based on her experience and many qualifications. In addition to a master's degree in international public health, she has experience working for both government and nonprofit organizations in The U.S., Asia, and Africa. Jessica recently spoke of her excitement for this new role saying,
"Kupenda's mission aligns with my passion to serve our world's most vulnerable citizens

through locally-driven solutions. The children with disabilities I've encountered in my work

and travels are strong, capable, and surrounded by compassionate communities that,

when called upon and supported to respond, do so in powerful, sustainable ways."
In January, Jessica will visit our projects in Kenya to help us determine how we can best measure our efforts so other organizations can more easily replicate our work. While there, she will also meet Prescovia, a 12-year-old girl with cerebral palsy who was abandoned by her parents when she was very young.
Although a year ago she was unable to even sit upright, Prescovia is now not only sitting, but smiling, improving daily at The Gede Special School, and receiving care from a support group in her village.
We first met Prescovia in January of 2015 when she attended the Jilore Church to hear Leonard (our Kenya director) and me speak about Jesus' call to care for people with disabilities. After the sermon, our staff met with Prescovia and others impacted by disability. Our staff provided counsel while connecting families to health and education services. We also encouraged them to form a support group for people impacted by disability, which the pastor's wife chose to lead.
The support group now has 20 members and has been meeting for nearly two years!
In addition to supporting children like Prescovia, the group is working with government officials to establish a special needs unit in their community. They also started an income-generating farm to help members meet their medical and nutrition needs. Because they live near the river they can grow food to sell in other regions unable to farm during last year's severe drought.
Prescovia is funded to attend The Gede Special School, through our sponsorship program. Just $1 a day provides her with regular physical therapy, specialized education, and a balanced diet while at school.
When Prescovia comes home on school vacations, the support group families take care of her daily needs. This year they even gave her a Christmas dress, something all the little girls look forward to during the holiday season. The group has become family to this beautiful girl.
Kupenda is currently supporting thousands of children with disabilities who, like Prescovia, are thriving from the love and support they now receive from their communities because of the work you make possible. In the years to come, we plan to expand this impact to many more children both within and beyond Kenya.
This giving season, I'm grateful for the generous hearts of families in Kenya, a new colleague to increase our capacity, and supporters like you. Your contributions have empowered many local communities, like Prescovia's, to fully include children with disabilities in all aspects of education, health, family, and society.
Thank you for considering a donation to continue this life-changing work!
With much love and gratitude,
Cynthia Bauer
Cynthia Bauer
Founder/Director
Kupenda for the Children
PO Box 473 Hampton NH 03843
978-626-1625
[email protected]
---
Want to keep updated with the work we do? You can find us on Facebook, Instagram, and our blog to learn more about who we are and what we're up to.
If you're interested in supporting one of the many children we serve, head over to our sponsorship page to learn about how you can make a difference.
---