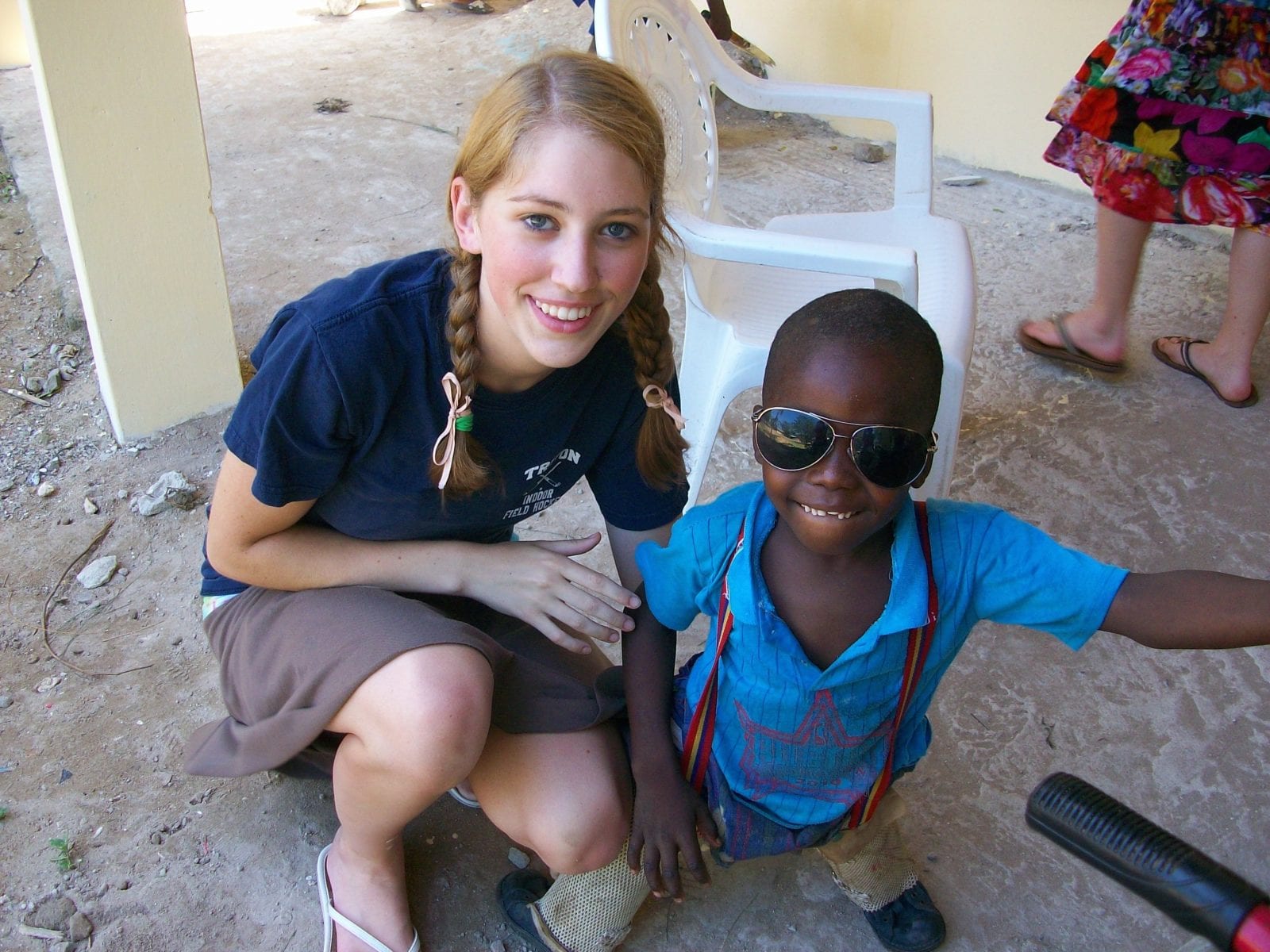 Every decision we make, no matter how small, echoes throughout the course of our life, often affecting us for much longer than we expect. In the summer of 2010, Katelyn McCarthy made a decision that would change the course of her life: she went to Kenya as a volunteer with Kupenda for the Children.
At the time, Katelyn had aspirations to become a pianist for Broadway shows. She was studying music in college, but after meeting the children in Kenya her career goals changed dramatically.
Kupenda was like a bomb dropped! I couldn't stop thinking about special ed after the Kenya experience. It was weird how I clicked with those kids. I really loved them. It was something I was naturally good at. I loved hanging out with them.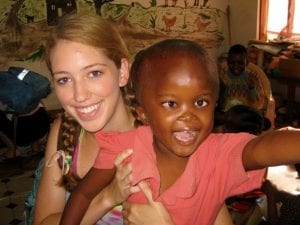 Katelyn's favorite memory from the trip was spending time with children with cerebral palsy. Several of the children couldn't walk or sit up so they spent the day laying on a mat in the back of their classroom.  Katelyn would hold them up so they could see their teacher and the black board. And she remembers one girl in particular.
I would carry her around all day… it started to rain and she still wanted me to carry her – it was the happiest I'd been up to that point. Those kids love you so unconditionally… there's no place you can experience that like in a special ed classroom.
Shortly after returning home, Katelyn changed her major from music to Special Education and Psychology.
Today, eight years later, Katelyn is still passionate about children with disabilities. She now works at the Lynn Vocational Technical Institute (LVTI), where she teaches life skills (i.e., cooking, finances, socializing) to teens with intellectual disabilities, such as autism and Down syndrome.
This work is especially rewarding – when a kid learns to do an equation that's good but when a kid learns to make their own pasta it's amazing – it's a real skill!
She also specializes in applied behavioral analysis (ABA), a type of therapy that helps children with intellectual disabilities develop social skills and improve in their communication, reading, and academics. ABA has been life-changing for so many of her students that Katelyn hopes she can one day return to Kenya to teach it to the parents and teachers in Kupenda's program.
In addition to being a teacher, Katelyn is an advocate for her students. Last year she met with the CEO at the Lynn YMCA and got free gym memberships for 40 of her students!
Katelyn is thriving in her career and ambitious for more ways she can contribute. Next year she hopes to work in LVTI's Fresh Start Program so she can teach students social still such as understanding personal space, appropriate interactions, etc. She is also now pursuing a Master's degree in Reading at Salem State.
I want to help people with disabilities learn to read– simple stuff like signs or a subway schedule is really important.
Katelyn loves her career for its diversity, saying she often feels like a parent, a counselor and a police officer all at once! But most of all, she loves her students.
I'm the only person in my friend group who loves going to work – I go on vacation and I'm eager to get back to my students.
Perhaps most amazing in Katelyn's journey is how far she's come from a teenager who was initially uncomfortable around people with disabilities who a woman who has devoted her life to working with this population.
When I got to Kenya this kid came up to me – he had hydrocephalus and I felt so uncomfortable that I walked away before he could talk to me. Initially, I was so turned off by it but later I was in love. I would never have considered teaching special ed but that week in Kenya changed everything.
---
Want to keep updated with Kupenda and Kuhenza's work? You can follow them on Facebook, Instagram, LinkedIn, and Twitter. And please also sign up for their monthly newsletter and updates here. 
If you're interested in supporting one of the many children they serve, head over to their sponsorship page to learn about how you can make a difference for just $30 / month.
---