by Lauren Blair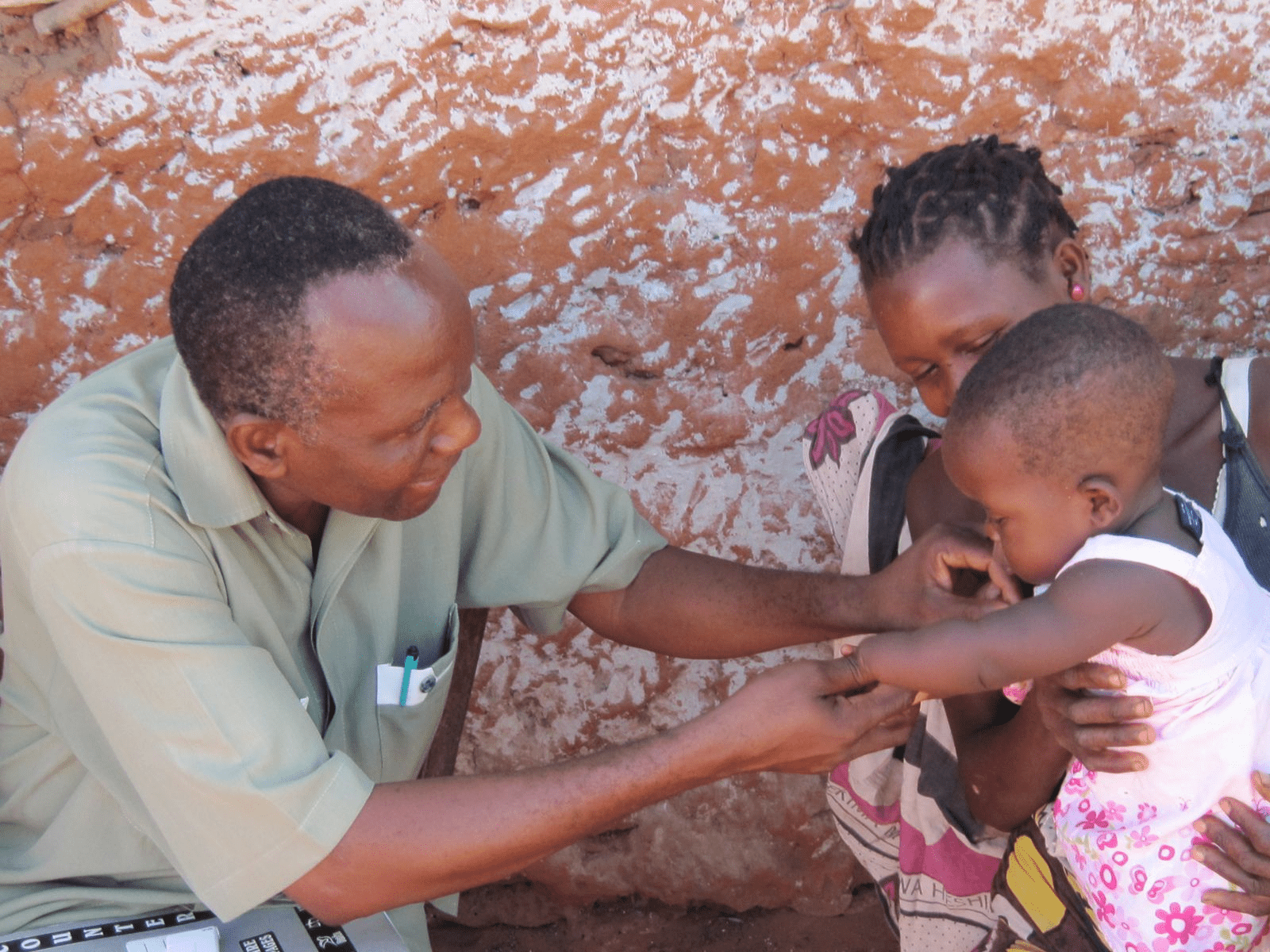 Many years ago, I had the privilege of researching the story of Kupenda for the Children for the book, An Unlikely Gift. Throughout this process, I was struck by how God uniquely prepared people such as our co-founder and Kenya Executive Director, Leonard Mbonani, to serve children with disabilities and their families. Today, I continue to benefit from Leonard's wisdom and leadership. I believe he is a remarkable example of someone who has, in faith, responded to a calling that will leave a lasting legacy of hope and inclusion for countless years to come. The following is more about Leonard's story, in his own words.
Who had the largest impact on your faith growing up?
Leonard: [I was] brought up in an extended family where [a] majority held to their traditional beliefs and practices. An uncle was the first member of the family to join school and become a pastor. He used to bring all the children together and tell us Bible stories. Some of the teachings were on how to serve others. At the church, I saw him preach to several people. At the end of the service, he could spend so much time attending to other people's individual needs. Growing [up] with him influenced my faith and inspired me to serve others.
How do you relate to the suffering of others?
Leonard: At age five I lost my father, who was the sole bread winner for our family. My mother had been married for only six years–now her marriage life had been terminated too soon. A few months later, life took a different direction, from a house of plenty to a family that had to struggle to earn a living. She had to toil in other people's farms to get our food.
When I joined school, this added more suffering to my mother, as she had a responsibility of paying my fees. I could see her cry when I was sent home to look for fees. She developed a trend of working [all] day long without taking a break or a meal. At times when [I was] at home, I used to join her to work for others, to get money for food and education. I had to learn to engage myself in small paying jobs over the weekends to help my mother. It became the order of the day, and sometimes [I ended up] doing jobs that were not appropriate for my age.
What kind of impact did that have on your current vocation?
Leonard: It is this suffering that my mother and I went through that made me strongly feel that when I grow up, finishing my education and I get a job, I would help other children and their parents going through suffering similar to what I experienced.
Is there a particular part of your faith that motivates you most?
Leonard: [In the Bible] Luke 14:12-24 talks about the Great Banquet [about including all people, even outcasts, into our lives and God's kingdom] and 1 Corinthians 12:12-26 [about how all parts of the body of believers are important]. [These] are verses that are always energizing me to do more for those that are suffering.
How do you feel God is using your experience to help others today?
Leonard: Today God is using me [to] alleviate the suffering of thousands of families impacted by disability. Children who could have been killed by their own parents are alive. Hundreds of these children access medication and education while families and communities are showing love to these children with disabilities. I have seen rejected children who have become passionate enough to be voices for their colleagues who are voiceless and even take over from me so that they can continue helping other children still suffering.
---
Want to keep updated on Kupenda's work?
Follow us on Facebook, Instagram, LinkedIn, TikTok, YouTube, and Twitter.
Learn more about Kupenda in our podcast.
Sign up for our newsletter.
Or sponsor a child in need for just $30 / month.
---