by Kupenda
Posted on September 14, 2017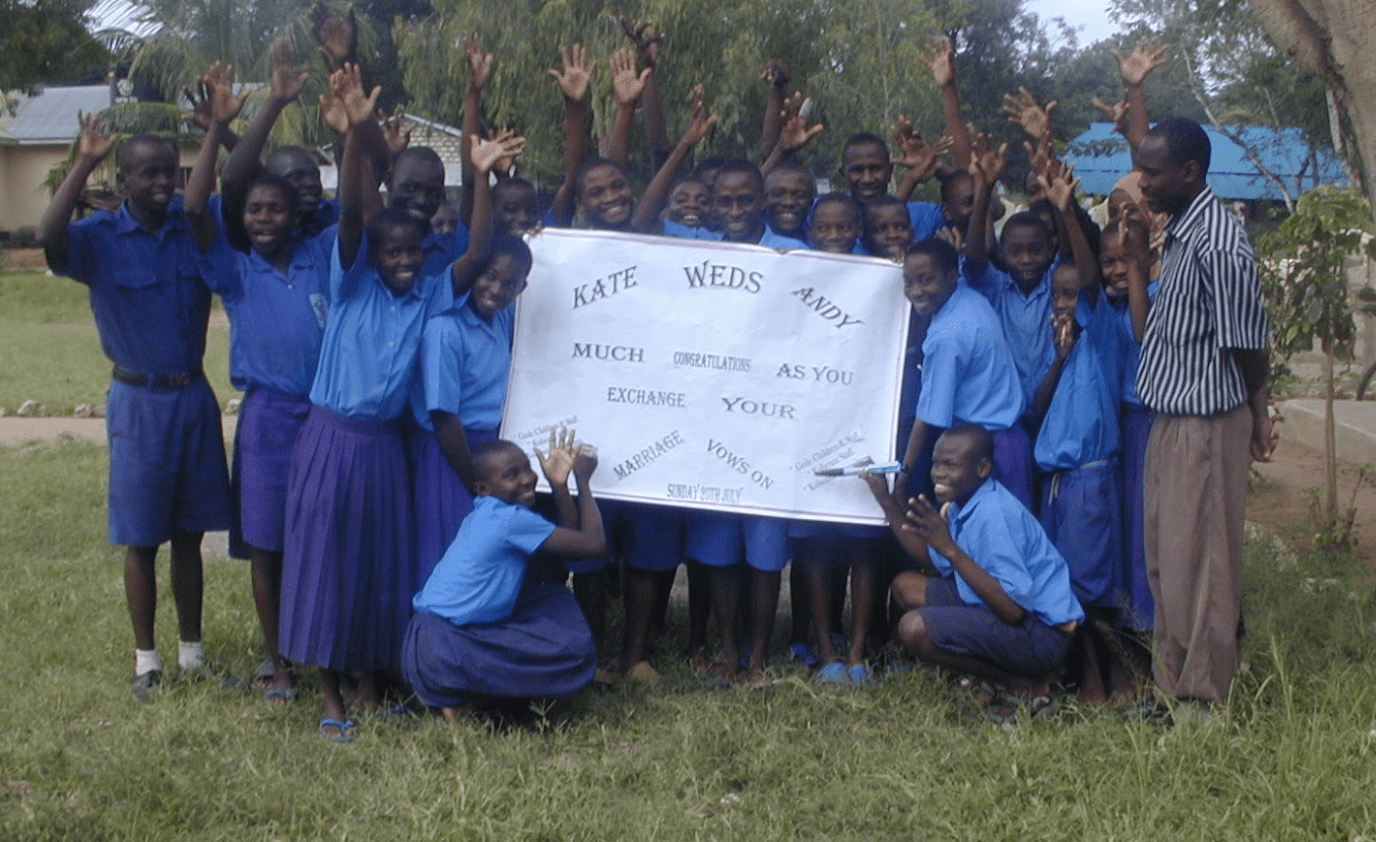 Dear Friends,
My first year working with Kupenda has been predictably fun, challenging and inspiring, but has also been unpredictable in many ways. After 15 years working in global development – for small and big organizations, on private and government projects, in the U.S. and abroad – I thought I'd seen it all. But this year has shown me a new development niche – one that not only makes Kupenda unique, but also more long-lasting, community-led and effective than other development models I've seen.
These are the things that get me up in the morning but also the things that put thousands of children with disabilities to bed each night in safe, loving, healthy homes.
And this is also why Kupenda will remain effective in Kenya, long beyond the life spans of our founders and supporters.
This work will sustain. Because Kupenda truly is…
The First of its Kind. I've done the research. Gone to the conferences. Talked to the professionals. From what I can see, there are no other organizations addressing systemic injustice around disability the way Kupenda is. Some are teaching pastors about disability outreach and lots are giving education and medical care to at-risk kids, but our advocacy model is truly unique because it is using tailored content for each community group. In addition to our public stakeholder gatherings, we meet with Every Leadership Group Individually. Chiefs. Pastors. Traditional healers. Women's groups. NGOs. Teachers. Parents. We listen to their stories and learn about the unique disability needs in their communities. Then we tailor our trainings and materials for each of their situations, which inspires them to respond in the most realistic and effective ways possible.
Locally Led. There's a common catch-phrase in the development industry called "locally led." Everyone wants to be (and most claim to be) led by their beneficiaries because that means the work will sustain. It also means we're not telling Kenyans how to do things, but instead, asking what their needs are and how we can work together. To ensure this is really happening, Kupenda not only hired Kenyan staff, but also supported them in setting up their own Kenyan nonprofit. Established by Leonard Mbonani (our Kenyan Director) in 2007, Kuhenza for the Children is registered with and reports to the Kenyan government. Although Kupenda and Kuhenza work together to develop our vision, programs, annual plans and budgets, the work itself has been run by a team of Kenyan professionals and overseen by a Kenyan Board of Directors for more than 10 years. Kupenda's founder and director, Cynthia Bauer, didn't go to school and study the theory of this. Instead, she worked alongside a team of passionate Kenyans whose local knowledge and community connections keep us both relevant and effective.
Locally Funded. 26% may seem like a small number but from a development standpoint it's unheard of. Kupenda raises hundreds of thousands of dollars each year to support children with disabilities. To think that 26% of that comes from Kenyan leaders, communities and families who live in a low-income nation where nearly half the population makes less than $2 per day is truly unusual. This happened because Kupenda knew it wasn't sustainable to send money, resources and staff to Kenya indefinitely without local contributions. Now, inspired by our Kenyan staff, hundreds of Kenyan philanthropists, families, corporations, NGOs and government leaders are working to support children with disabilities. They're giving money, labor and equipment, speaking at events and even writing grants. This means your contributions have led to an increase in local giving – ultimately benefiting thousands more families impacted by disabilities than if we only gave direct donations.
Unplanned and Unrelenting. 18 years ago, a wildlife biologist with a disability met a special needs teacher and had a conversation about 15 kids with disabilities who couldn't afford to go to school. They didn't plan to start an NGO and they certainly never intended to leave their careers. But at some point, they found themselves inundated with the needs of families impacted by disability and surrounded by thousands of supporters like you. And so, they left the security of their jobs and took it on. And they keep at it through the recessions, failures, and their own illnesses and losses.
Propelled by children in need and supported by the enormous, compassionate response from people like you who couldn't walk away from it either.
And so here we are. 18 years later. A locally led, locally funded, first-of-its kind nonprofit helping thousands of kids in Kenya and expanding to Tanzania, Zambia and development partners in dozens of nations across the globe.
I am honored to be joining you on this journey. Just one year in, I am already so grateful for the support that has made this work possible. Thank you for your generosity and love.
And thank you for anything you can do to continue supporting this special organization and the thousands of kids with disabilities who continue to inspire our response.
With much love and gratitude,
Jessica Charles
Development Director
[email protected]
Remember, donations are doubled this year thanks to a generous matching grant from a local foundation!
You can also…
Sponsor a Child for just $30/month
Sign up for our trail run at Gordon College this Saturday, September 16
Come to our Pizza Party on Tuesday, November 28 at Flatbreads
---