by Kupenda
Posted on December 9, 2014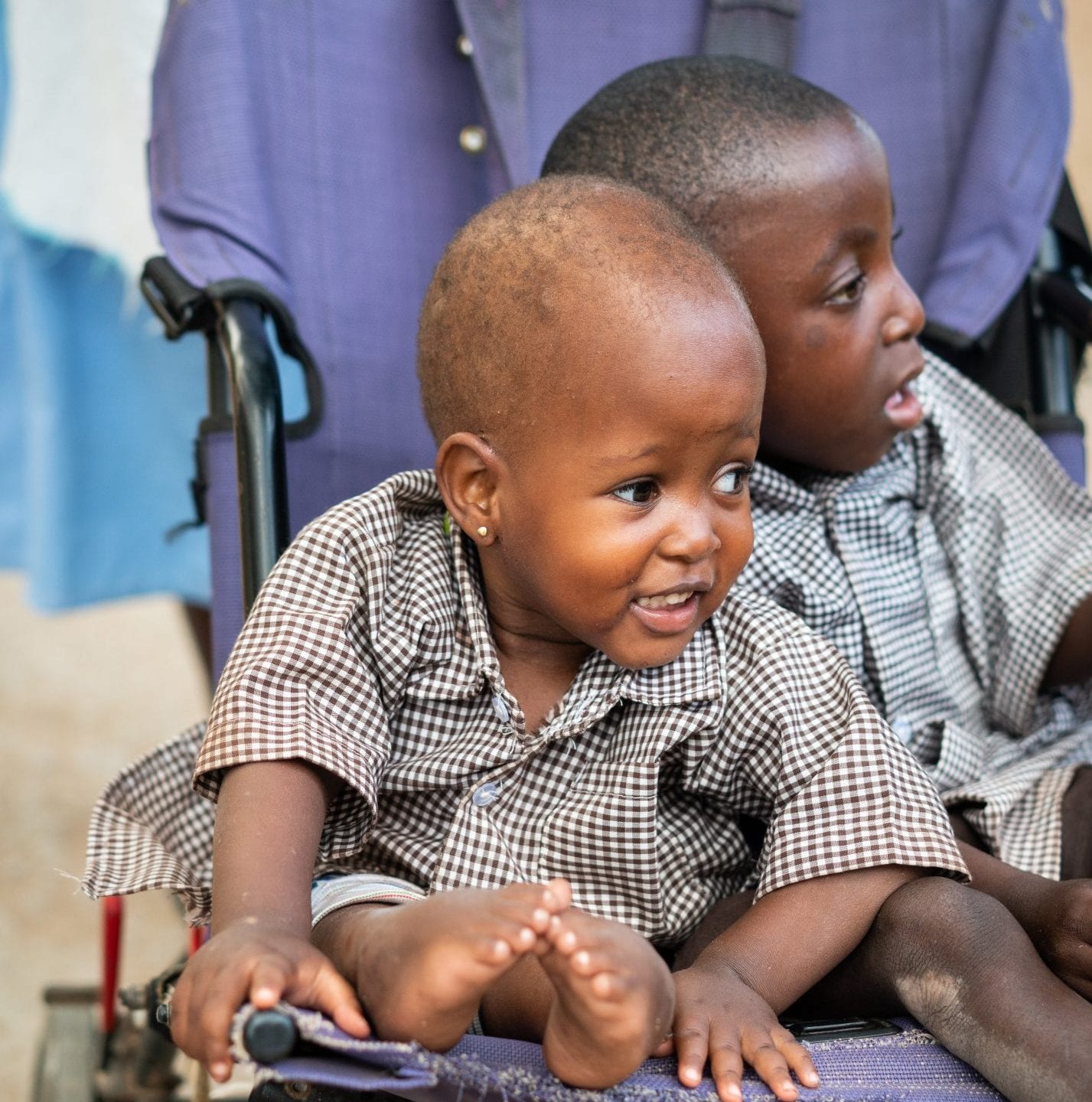 "But Jesus called the children to him and said, 'Let the little children come to me, and do not hinder them, for the kingdom of God belongs to such as these'". 
(Luke 18:16)
With much love and gratitude, thanks to your support, people in Kenya and Tanzania are being empowered to include people with disabilities in their schools, villages, and churches. The churches in these countries have been an especially powerful force in educating their communities about God's love for ALL people. The result has been many lives that have been changed physically, emotionally, and spiritually.  There are many individually powerful stories in these congregations but one that really touched us was a recent story of God working through an amazing pastor and a beautiful young girl in Tanzania.
Many of you know that last June we had to cancel our volunteer trip to Kenya due to continued terror threats.  Thanks to the invitation of Kulea Child Care Villages, we were able to reach out to families impacted by disability in Chalinze, Tanzania.  Our Kenya director, Leonard Mbonani, just returned from a follow-up trip to that location and we were especially excited about how the pastors from the one day workshop we led have really taken action.  Some of the pastors' actions include: incorporating disability as part of their church mission, members gathering resources to assist those who need it, literally going into the streets and alleys and country roads to bring people with disabilities into their church, (Luke 14:21-23).  We were especially impressed by a Masaai Pastor who exemplified what we hope for all churches, not just in sub-Saharan Africa but also here in the U.S.
Pastor KeKe was a very active participant in our June pastor workshop which led him to preach on disability to his 70 member congregation.  This sparked many church members to tell him of children with disabilities they knew of in their villages.  He then walked through these areas, meeting with the families, counselling them, and inviting them to his church.  He was especially touched by what he had heard about a child named Christina who was 13 years old and was severely impacted by cerebral palsy.  However, when he met the family at their home, they refused to admit that she was there.  She was likely hidden because they were ashamed of her, as many in these communities are.  Even though he couldn't meet the child he did not give up.
The church holds regular crusades throughout the villages in their community where they tell people about the sacrificial love of Christ and include a lot of music and dancing.  Pastor KeKe decided that the church should hold a crusade in this family's village shortly after his visit.  He included a child in the dance performances who was a great dancer and had visible intellectual challenges.  Christina's parents attended the crusade and were surprised by the talent in this child.  He reminded them of their own daughter and made them wonder if she also might be capable of more than they thought.  The mother said, "We did not know that people like this had rhythm." Shortly after the crusade they found the pastor and apologized for lying to him about their daughter and invited him back to their home to meet her.
Since that visit in August, Christina and her family have been regular attenders of this church (just 2 miles from their home). Pastor KeKe says he really misses Christina when she is not there because she adds so much to their worship services.  From her wheelchair, she uses all the body parts she can to dance to the music, clap, and smile with joy that is contagious to the rest of the congregation.  Christina's mother claimed to be a Christian when the pastor first met her but didn't feel that she could go to a church with her daughter's needs. The father was not a Christian.  However, when he heard about how his daughter was participating in the church services, he wanted to see for himself and now goes to the church regularly.
Some people believe that including people with disabilities in the church is a sacrifice for the rest of the congregation to endure as our "Christian duty".  However, I also know the inclusion of families like Christina's has produced joy in many other congregations as they more fully reflect the body of Christ.  What I love about Christina's story is how her involvement has not only been great for her but has positively changed the lives of her family and the members of the church, including the pastor.  I hope the efforts of Pastor Keke and others like him, inspire you to include families like Christina's in your communities as well.
Thank you for making stories like this possible!
Cynthia
Cynthia Bauer
Founder/Director
Kupenda for the Children
PO Box 473 Hampton NH 03843
978-626-1625
[email protected]g
www.kupenda.org
---
Want to keep updated with the work we do? You can find us on Facebook, Instagram, and our blog to learn more about who we are and what we're up to.
If you're interested in supporting one of the many children we serve, head over to our sponsorship page to learn about how you can make a difference.
---