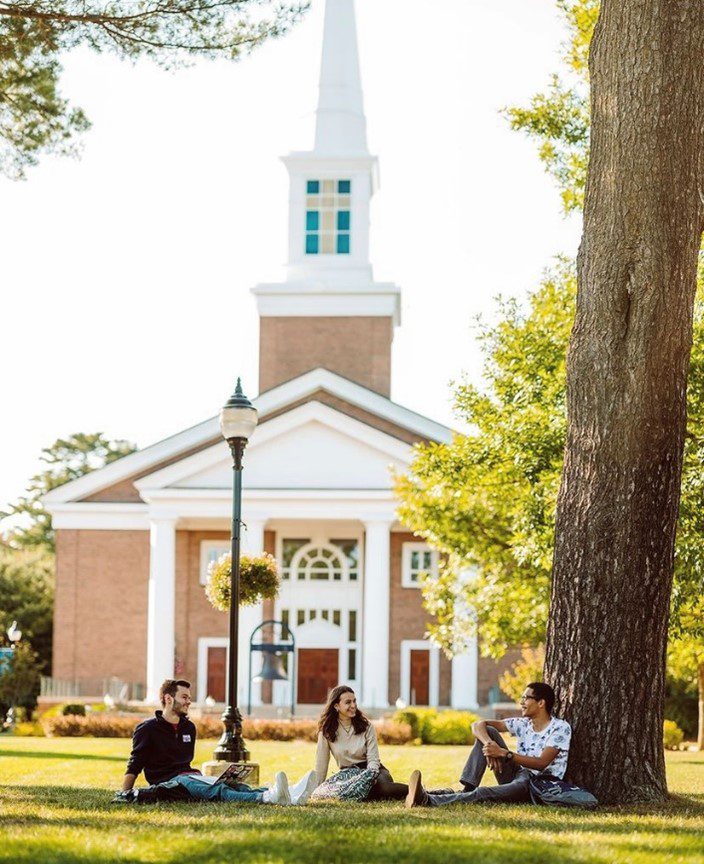 Mikayla Martin is a former Kupenda intern, a current Gordon College senior, and an active disability advocate. Following her graduation from Gordon College, Mikayla will be studying both Law and Peace and Justice at the University of San Diego, with the objective of one day working in disability justice law.
How It All Began
Having a disability herself, Mikayla felt passionate about starting an Instagram page to help cultivate dialogue among students living with disabilities at Gordon. This page, called Disability at Gordon, eventually became a more formalized club which has provided a safe space for Gordon College students with disabilities. The group's name, CAIM, stands for Community, Accessibility, Inclusivity, and Meaning. The term is also a Gaelic word that means "circle of sanctuary and protection," which embodies the objective of the group.
A Safe Place
CAIM meets about twice each month to bring together students with disabilities and non-disabled allies for intimate discussions. Discussions at these meetings cover topics such as Representation and Disability and Christianity and Disability. These meetings are currently being held on Zoom to accommodate members with disabilities who are more vulnerable to COVID-19.
CAIM has become a place of community and encouragement for students with disabilities on campus. It has also provided a safe place for students to share personal experiences and receive support.
Mikayla has even had conversations with CAIM group members who have told her,
"I feel safer on campus with this [group] here than I did before."
Mentorship from Kupenda
Mikayla reports that her relationship with Kupenda's founder, Cynthia Bauer, played a significant role in empowering her.  She says,
"I was able to meet with Cindy for a couple hours one evening and just to kind of have that mentorship… it was that initial introduction [to Cindy] and then being exposed to what advocacy can look like through [my] Kupenda [internship] that helped me to really accept disability as my identity."
This new-found self-confidence empowered Mikayla to form CAIM and begin mentoring and encouraging other students with disabilities around her.
How You Can Get Involved!
From Monday, March 28 through Friday, April 1, CAIM will be hosting a "Living Disability Week." The week will include events such as an inclusive nature walk, a paint night, and a Gordon alumni panel! There will also be a training facilitated by Work Without Limits which will provide participants with tools for engaging people with disabilities. There will be several Zoom-based events which will be open to Gordon College students and members of the general public alike. Follow @disability_gordon to learn how you can participate in these events!
---
Want to keep updated on Kupenda's work?
You can follow us on Facebook, Instagram, LinkedIn, and Twitter.
And please also sign up for our monthly newsletter and updates here.
If you're interested in supporting one of the many children we serve, head over to our sponsorship page to learn about how you can make a difference for just $30 / month.
You can also help children with disabilities stay safe and healthy during COVID-19 by donating here.
---