by Sandra Bauer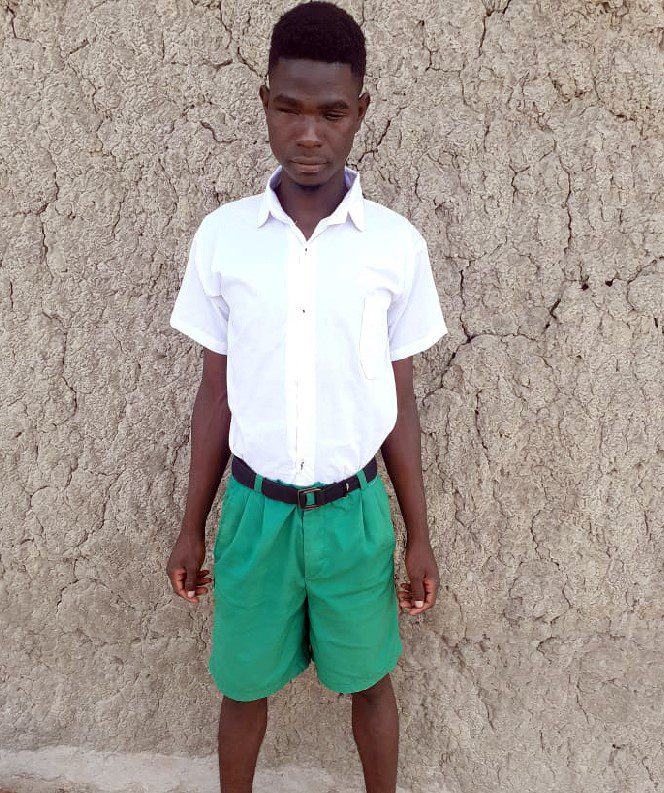 Charo's life is a remarkable story of survival. When he was just five months old, he suffered from extreme malnutrition, which caused him to become completely blind. The local school did not have the necessary teachers and equipment to meet his needs. As a result, Charo was left at home while the other children in his community received an education. Not long after that, his father died, leaving his mother to care for Charo and his six siblings. Consequently, Charo's mother did not have the means to send her son to a boarding school with specialized teachers, a braille machine, and the required school uniform.
At home, Charo's mother worked on a small farm, but drought and insect infestations resulted in small harvests. While his mother tried to make charcoal out of trees (which is highly frowned on by the Kenyan government because of the pollution it causes), drought conditions worsened, and there were no more resources. Unfortunately, this is not an uncommon situation in Kenya. Many families have been impacted by the severe drought and, although it rained this winter, it will take months before the crops can be harvested.
Turning a Corner
When Kupenda staff met with Charo, his family was struggling for survival. In response to his family's critical situation, Kupenda provided a scholarship for him to attend a school that could meet his needs. In the fall of 2020, Charo entered Kibrani Primary School. There he was taught to read and write using a braille machine. Now Charo could start to learn!
Today Charo is in third grade and meeting all expectations. His grades are improving as he is committed to his studies. His teachers feel that he is very bright!
Not only is Charo learning new things, but he is also playing and competing in sports. He has competed in the national games playing goalball. This is a sport designed for the visually impaired and uses balls with bells in them.
Charo also enjoys music. In fact, his teacher has suggested he would make a great master of ceremonies.
Additionally, Charo is benefitting from medical and nutritional support that Kupenda is providing to families impacted by the drought.
Furthermore, Kupenda is counseling him and his family about his rights as well as providing advocacy within his community to promote loving inclusion for all people with disabilities.
A New Hope
Charo's mother is now able to report:
"I am happy that my child is progressing well academically. Charo has learned a lot from school and can even cook for himself, despite being blind. That makes me realize that taking him to school was a good thing to do. My family and neighbors love my child. They respect him because they see lots of progress in him."
Sponsorship support, along with his own perseverance, made it possible for Charo to learn, make friends, have plenty of food to eat, receive medical attention, and have a chance to explore new opportunities. Please consider providing this opportunity to other children and making a difference in their future!
---
Want to keep updated on Kupenda's work?
You can follow us on Facebook, Instagram, LinkedIn, and Twitter.
And please also sign up for our monthly newsletter and updates here. 
If you're interested in supporting one of the many children we serve, head over to our sponsorship page to learn about how you can make a difference for just $30 / month.
---