by Kupenda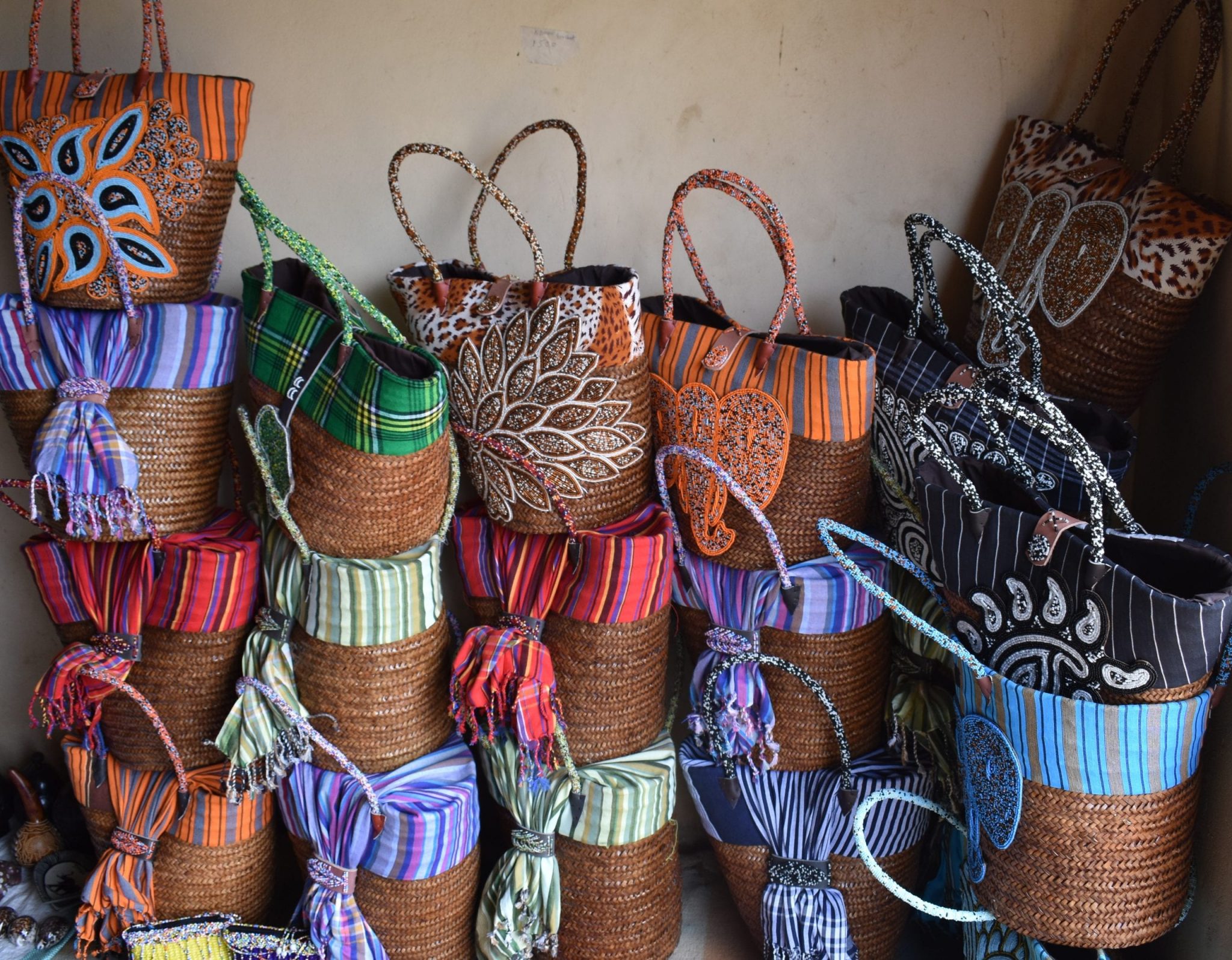 On International Women's Day (IWD), March 8, we stand with our partners around the world in celebrating the social, economic, cultural and political achievements of women like Delphina Dama, whose beautiful artwork has enabled her to provide for her family and encourage others living with disabilities.
___
Delphina Dama, 54, works hard making baskets and shoes to support her daughter, Emaculate.  She has been a craftswoman for 33 years and is pleased to see how her business has grown and allowed her more independence and a place in her community. 
"I've been unable to walk since birth but when the community looks at me now they see I am strong. Before I used to depend on them but now I can do something for myself."
Delphina is very sensitive to the challenges people with disabilities face in Kenya and wants to use her experience to help others.
"Most of the disabled here are beggars. They are in the street and suffering. In the evening the money they earn is taken from them – it's very bad.  So I'll tell youth with disabilities 'You can do something!'  I'd like to introduce them to what I'm doing — I think it will be a help for them and even their parents."
Want to support Delphina? Come join us at Kupenda's Spring Celebration on April 28 where you can buy her beautiful baskets and enjoy crafts from other artisans living with disabilities. This event is free but please RSVP by March 31!
---
Want to keep updated with Kupenda and Kuhenza's work? You can follow them on Facebook, Instagram, LinkedIn, and Twitter. And please also sign up for their monthly newsletter and updates here. 
If you're interested in supporting one of the many children they serve, head over to their sponsorship page to learn about how you can make a difference for just $30 / month.
---