by Kupenda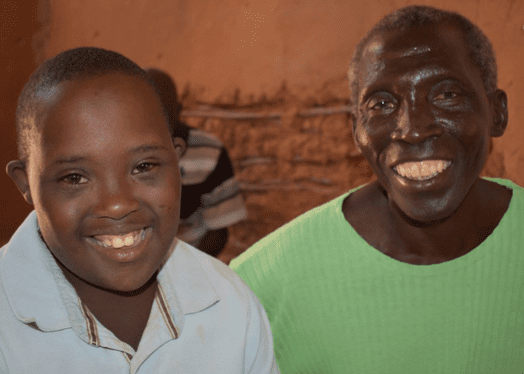 Today, September 5, is the U.N.'s International Day of Charity! Please consider making a gift today to help a Kenyan child with a disability experience the love they deserve and access the education and medical care they need!
Just a small gift goes a long way in Kenya!
$10 gives Prescovia a month of therapy which is helping her learn how to use her arms and legs
A $30 / month sponsorship enabled Furaha to receive medicine that stopped his seizures and allowed him him to attend school for the first time in his life!
$50 enabled us to trained Salome (and 24 of her traditional healer colleagues) about traditional practices that can harm children with disabilities sand how to help these children access appropriate care at a medical center
$100 secured a year of epilepsy medicine for Christian
$200 enabled Stella to receive her first wheel chair!
$500 equipped Kupenda to teach Elisha's dad (and 24 other parents) about the true cause of his son's disability (not a curse as he thought!) and how to help him access special education.
Thank you for considering a gift to support children with disabilities on International Day of Charity!

---
Want to keep updated with Kupenda and Kuhenza's work? You can follow them on Facebook, Instagram, LinkedIn, and Twitter. And please also sign up for their monthly newsletter and updates here. 
If you're interested in supporting one of the many children they serve, head over to their sponsorship page to learn about how you can make a difference for just $30 / month.
---