by Kupenda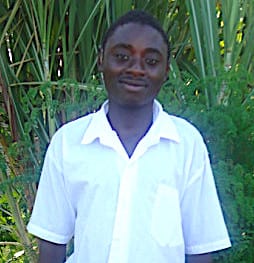 When John Sulubu became sick as a young child and lost his hearing, his parents didn't know what to do. They didn't have money to send him to school or purchase hearing aids. Fortunately, Kupenda for the Children and Kuhenza for the Children linked John to Jesse and Allison Stump, who have sponsored 12 Kenyan children with disabilities over the past decade! The Stump Family's generosity enabled John to go to school and learn sign language. Even his parents learned sign language through a Kupenda-supported training program!
This year John graduated high school and was accepted into the motor vehicle technology program at Muyeye Malindi Vocational Training Centre! We are so proud of John and so grateful to the Jesse and Allison for their consistent love and generosity!
Learn how you can change the life of a child like John through a monthly sponsorship of just $30! 
---