by Sandra Bauer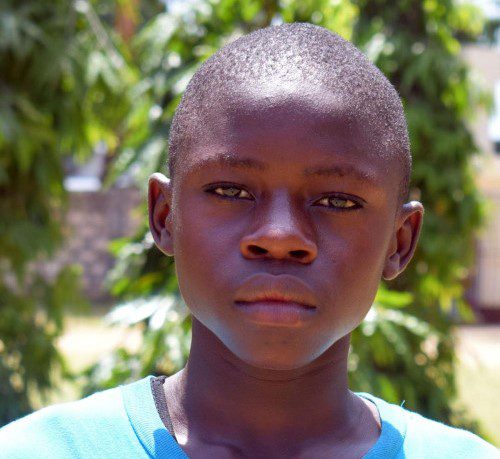 John's story proves what can be accomplished when a child is given a chance to succeed. John is in his final year of elementary school at Gede Special School. As he gets ready for graduation, he is the top student in his class in all subjects and is president of the student council. He is also an athlete, an artist, and a musician. John is doing all these things while also deaf. This is because Kupenda for the Children has concentrated on the ability of each child and not just his or her disability.
Life did not always bring John success. His father abandoned John and his mother after it was discovered that John was deaf. Often in countries like Kenya, the mother is blamed for any disabilities a child might have, and this appears to be the case with John's mother. Not only did his father abandon him, but the other children in his community viewed John as abnormal and refused to play with him.
Due to his disability, John was unable to attend the mainstream school near his community. This is because they did not have any teachers that could communicate with a deaf student. As a result, John was unable to attend school at all, because his mother could not afford the boarding fees to a special school. But when John turned 10 years old, an American sponsor through Kupenda chose to support John's education and John entered the Gede Special School. Due to his advanced intelligence, John was able to progress through the grades at a fast pace. By the age of 13, he was in 5th grade.
At school, John learned to communicate using Kenyan Sign Language. Members of his family took advantage of programs offered at the school and also learned sign language. Counselors from Kuhenza were able to help the family understand that John had a right to attend school. Through many advocacy workshops for community leaders, pastors, and natural healers, the stigma attached to disability was lessened. John's peers became his friends.
Soon John will be taking exams that will be used for entrance to a secondary school. With John's intelligence, hard work, family support, and positive attitude, he will do well.  He has come a long way from the little boy abandoned by his father and isolated from his friends.
---
Want to keep updated on Kupenda's work?
Learn more about Kupenda in our podcast.
Or sponsor a child in need for just $30 / month.
---