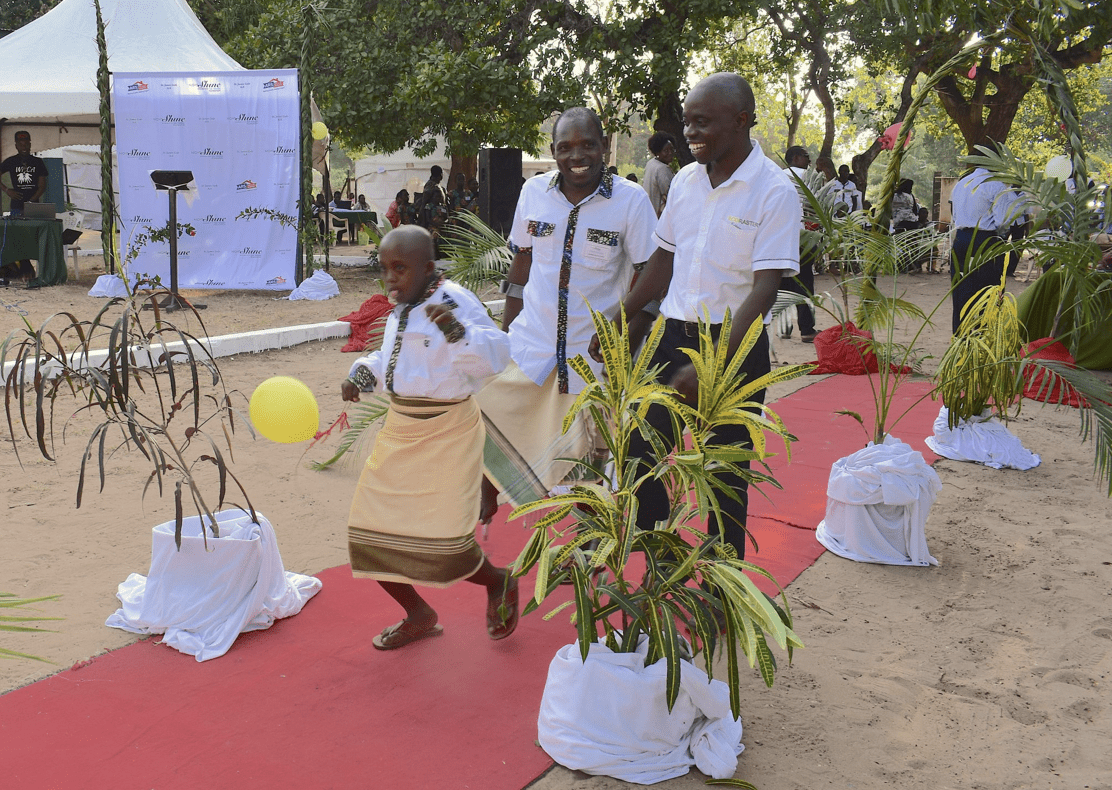 Tonight, 500 churches across the globe will host virtual Night to Shine events that will be attended by more than 90,000 people living with disabilities! As we saw when we hosted this event in Kenya, Night to Shine evenings are powerful ways to celebrate the lives of the children while also educating families and communities about their rights and value.
Tonight also marks the Tim Tebow Foundation's eighth anniversary of its annual Night to Shine event, which the foundation describes as an, "unforgettable prom night experience centered on God's love." The Tim Tebow Foundation is a non-profit organization founded by NFL star, Tim Tebow, which "exists to bring faith, hope and love to those needing a brighter day in their darkest hour of need."
Typically, this global event includes a prom night experience, complete with dinner, dancing, professional photographs, karaoke, and so much more. Although the event looked a bit different this year due to the COVID-19, the North Shore Community Baptist Church in Beverly, MA refused to let the pandemic stop them from creating an unforgettable event for members of the community with disabilities. On Saturday, February 5 the church held a Shine Thru Parade. In total, 37 guests of varying ages and disabilities took part in an interactive parade which they were able to enjoy from the safety of their car.
The day went like this:
Upon entry, participants were driven down a red carpet lined with "paparazzi" and volunteers who were cheering, applauding, and taking photos.
Every guest then received crown or a tiara — reminding them that are as valuable as royalty!
Next, guests were driven to Dance and Karaoke Tents where they were able to dance and sing to special songs of their choice.
After enjoying some music, guests made their way to the Photo Tent where they sat and had a professional photo taken.
As they drove from station to station, guests were also greeted by costumed figures, including Scottie, the mascot of Gordon College, and Pat, mascot of the New England Patriots! On their way out, guests also received a special gift bag to take home which included a frame for their professional photo and an inflatable microphone, among other surprises.
But the fun doesn't end there! Tonight, one week following the Shine Thru Parade, the Tim Tebow Foundation will hold a virtual prom for guests around the globe to enjoy from the comfort and safety of their own homes. This live experience will include music, dancing, and entertainment. For each day following the parade, leading up to the prom, guests received an email counting down to the virtual prom! This email included a positive message as well as a game or activity to complete.
Although the event is meant to celebrate community members with disabilities, it is incredibly life giving for volunteers, as well. Volunteer Hayley Robinson said,
Meeting these confident and resilient individuals, along with their families has and will continue to transform my life perspective. It is an honor to celebrate these individuals and make them feel so special and loved… I cannot adequately express the tangible joy that is evident at a Night to Shine event and I am so thankful I got to be a part of one.
Even though the event looked a bit different this year, the message remains the same:
all people are worthy of love and celebration.
---
Want to keep updated on Kupenda's work?
You can follow us on Facebook, Instagram, LinkedIn, and Twitter.
And please also sign up for our monthly newsletter and updates here. 
If you're interested in supporting one of the many children we serve, head over to our sponsorship page to learn about how you can make a difference for just $30 / month.
You can also help children with disabilities stay safe and healthy during COVID-19 by donating here.
---