by Kupenda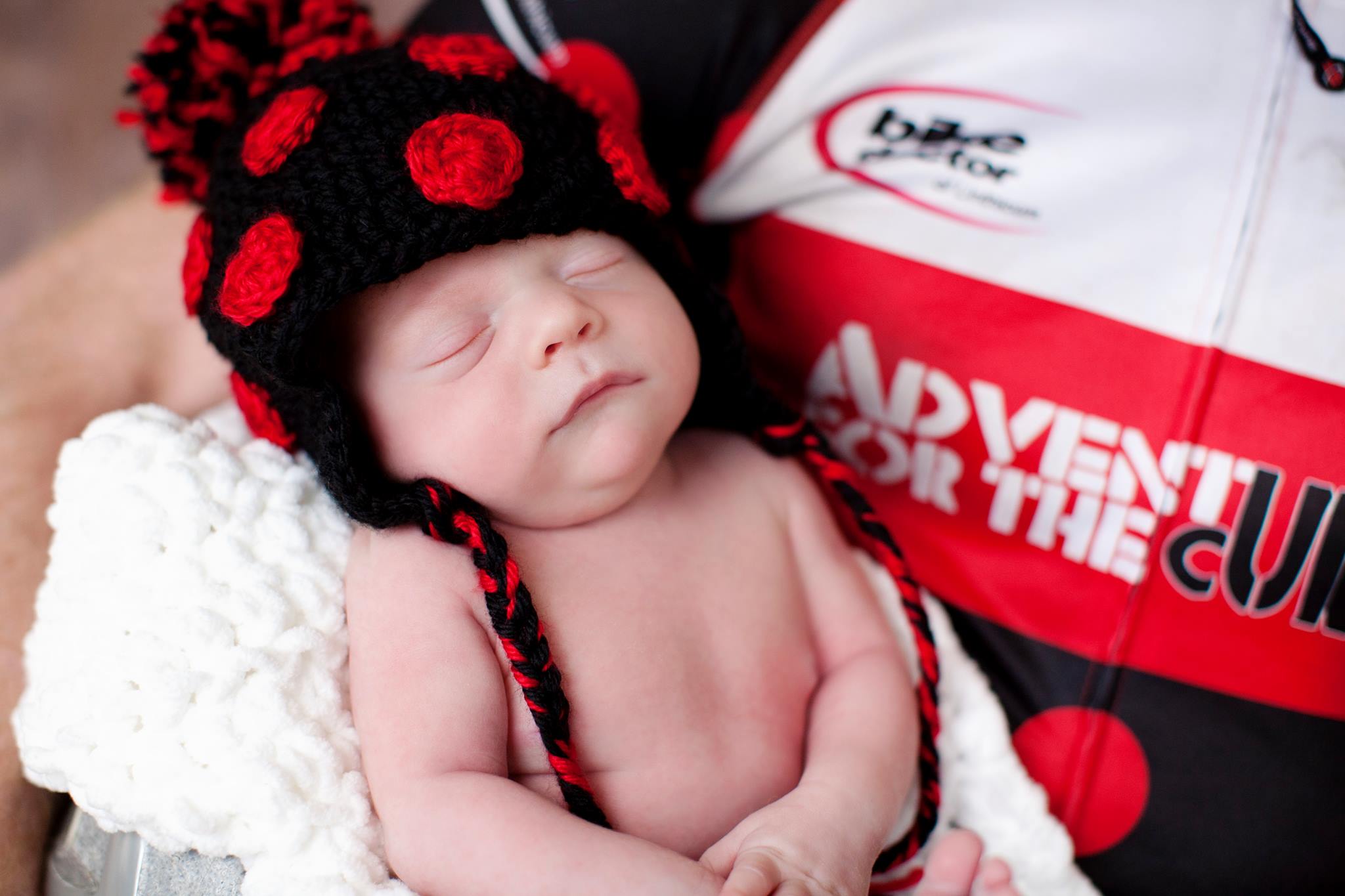 I am leaving for Kenya next week for two weeks (August 6th– 22nd). We have a lot of work to do in a short period of time but yesterday's events gave me a giant boost of excitement about what God has in store.
Yesterday Grayson Patrick Blair was born to Lauren (Kupenda U.S. chairperson) and Patrick Blair (board member and founder of Adventures for the Cure)…integral members of the Kupenda family.  He is truly a miracle we had almost given up hope for as the Blairs suffered through the pain of multiple miscarriages and a failed adoption over the last couple of years.  Lauren even shared a message with the church in Kenya about God's presence in suffering at a time when they had no reason to believe this day would come.  Therefore I believe Lauren and Pat would be a great testimony of God's love and faithfulness even if Grayson was not with us today.  I say this because I know there are many reading this who are struggling through the pain of childlessness and this may not be the way your story unfolds.  I just wanted to share God's blessing of this baby boy because he is such a joyous miracle…and miracles are always awesome.  It is an encouragement as we set out to do some seemingly impossible things in Kenya next week.
During this next trip to Kenya Leonard, our Kenya director, and I will finally be developing a plan for some kind of Kupenda run learning/support center.  Our current focus is on three areas that currently lack adequate staffing, resources or training in the region.  They are issues connected to those who are hard of hearing, autistic and/or have cerebral palsy (usually different groups but sometimes overlap).  In writing the rough draft of our proposal I realized the common thread in the services we hope to provide involve enhancing communication skills among all of these groups. Given my love for good conversation, I suppose it makes sense that difficulty communicating effectively would be such a concern for me :-).  Leonard and I have discussed this for a very long time but only recently have we decided the time was right to go forward.  Thanks to your generous contributions, we have confidence that this dream can be a reality!
While in Kenya we'll get a chance to hang out with Craig Hammond, who has helped us enormously by connecting us with donors we would have never encountered otherwise. He just happens to live down the street from me in Essex MA and was a major fundraiser for the hospital in Kenya we take many of our kids to for corrective surgeries.  My dear friend Lynda Wheatley will also be joining me for a few days after visiting her son in Uganda.  We met when we were in the Beyond Suffering Class (BYS), in the U.S., over a year ago.  We'll be following up with the BYS class we taught in January and introducing her to some of the children we support. 
We will also take several children who are hard of hearing to have their hearing tested in Mombasa.  Before the January 2012 workshops, many were unaware of what was possible and now that they do we want to be sure we follow up with proper services for them.  This will also help us in the development of the hearing element of our planning process for the future. 
There's a lot of other things we'll be doing that I won't bore you with.  The reality of what we are doing (and attempting to do) can be a little overwhelming but Christ says "….In this world you will have trouble. But take heart! I have overcome the world." (John 16:33).  It's something we all need to be reminded of and I am grateful for Grayson's entrance into the world as affirmation of this.  
Happy birthday, Grayson!!!
With much love,
Cynthia
Cynthia Bauer
Founder/Director
Kupenda for the Children
[email protected]
www.kupenda.org
PO Box 473 Hampton NH 03843
---
Want to keep updated with the work we do? You can find us on Facebook, Instagram, and our blog to learn more about who we are and what we're up to.
If you're interested in supporting one of the many children we serve, head over to our sponsorship page to learn about how you can make a difference. 
---