by Kupenda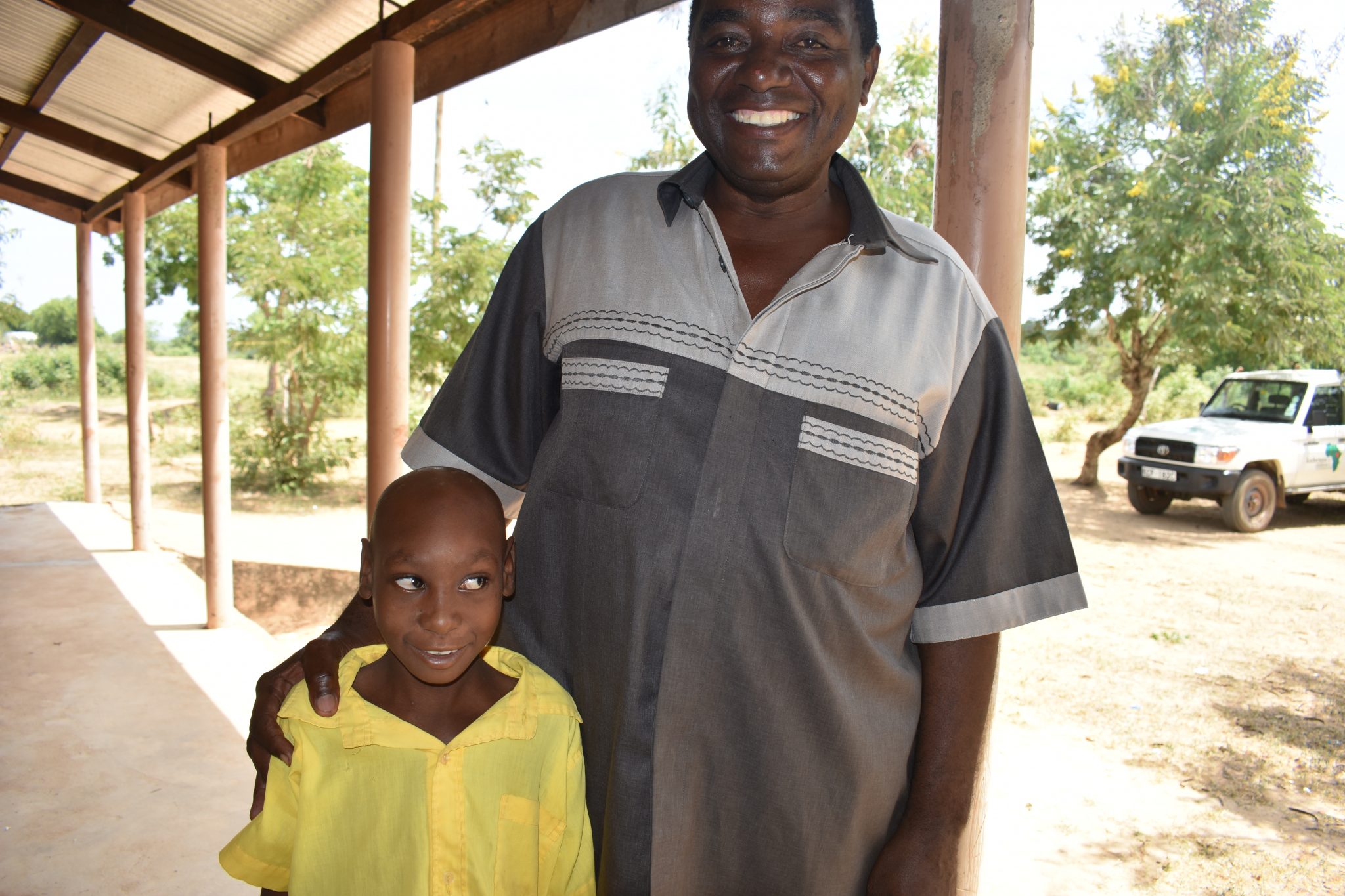 Father's Day is coming up this Sunday, June 16!  You can honor a special man in your life by  sponsoring a child in his name for just $30/month!
In many developing nations, children with disabilities are often believed to be cursed or demonic and their mothers are blamed for their disabilities. As a result, many fathers abandon their families leaving 840 million women as single mothers to children with disabilities.
Here are some of the children awaiting sponsorship whose fathers have either left them or passed away.
Malini Mafenzi, 12
Malini had meningitis as an infant. As a result she is now blind and unable to walk or speak. Her father divorced her mother so her mother is the sole caretaker of her family. She has no income so her children often go hungry. Malini is also severely mentally challenged so she needs sponsorship to go to a special school with boarding facilities.

Briton Yeri Kombe, 8
Briton is hearing impaired, as is his twin brother. His parents are divorced and he lives with his mother. The child is left at home and does not attend school because his mother cannot afford the school boarding fees. She is unable to meet his daily needs and struggles to provide him with adequate nutrition. Sponsorship would allow Briton to attend a special boarding school where he will receive a special education, three meals a day, the chance to socialize with his peers, and be taught sign language. It will also help cover the cost of a hearing aid.

Ntema Mkamba Kadenge, 10
Ntema is an 11 year old girl with attentional difficulties and mild mental challenges. Her father died and her mother has no income source. The family often goes without meals. Ntema needs specialized instruction and proper nutrition.

Mohamed Ishmael, 26
Mohamed's father died from AIDS and so he is being raised by his mother. She struggles to earn little money to feed her 3 children through working at a small roadside food stand. It is even more difficult for her since Mohamed has cerebral palsy and cannot walk. He needs to attend Gede school so he can have special therapy and education. His family lives in a one-room mud hut with palm leaves as a roof. Mohamed loves playing with toys.
Sponsorship is just $30 per month and enables children with disabilities to become part of our home-based or school-based programs where they receive 3 meals per day, specialized education, therapy, and medical care in a loving, supportive environment.  
This Father's Day, consider a gift of sponsorship to improve the lives of fatherless children like Malini, Briton, Ntema and Mohamed. 
---
Want to keep updated with Kupenda and Kuhenza's work? You can follow them on Facebook, Instagram, LinkedIn, and Twitter. And please also sign up for their monthly newsletter and updates here. 
If you're interested in supporting one of the many children they serve, head over to their sponsorship page to learn about how you can make a difference for just $30 / month.
---