by Kupenda
Posted on September 22, 2015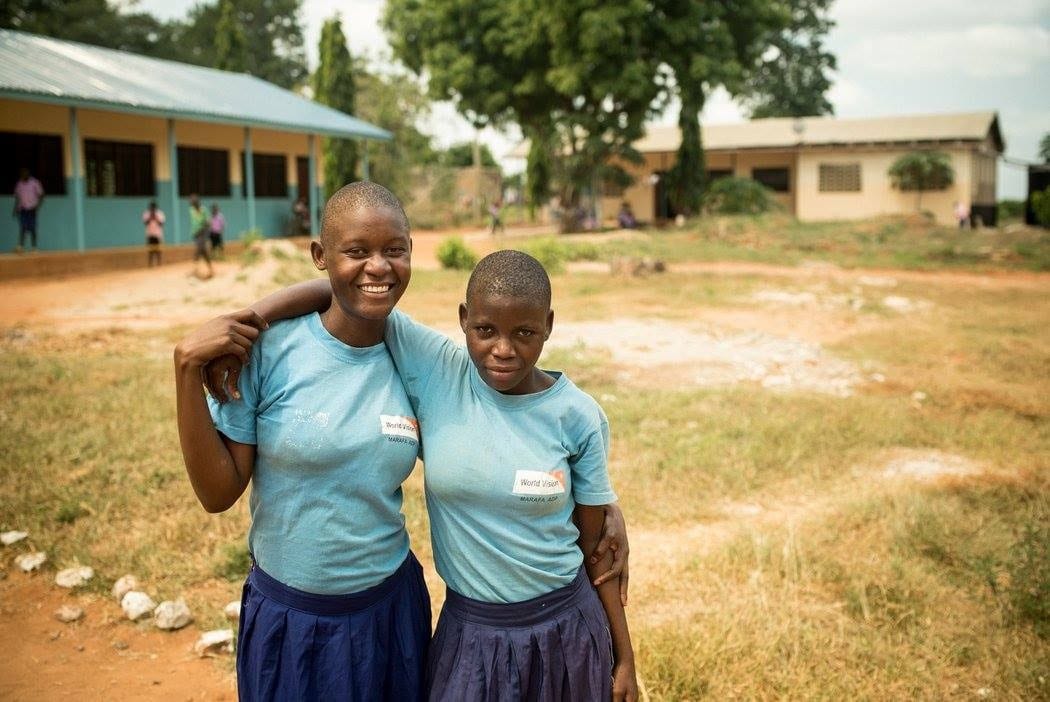 Dear friends,
September is always a financially tough time of year for us, as it is for many nonprofits.  Additionally, while school is in full swing here in the U.S., millions of children across Kenya are missing out on much-needed education. Teacher strikes, due to conflict over government pay raises, have stopped public education that was supposed to start on August 21st.  This week the government officially shut down all schools, public and private, due to safety concerns.  You can read more of the details here.
School closures impact children of all abilities but it is a matter of life and death for some of the children with disabilities we support. Many of you read about the painful loss of sweet  Emily in January during the last teacher strike.  Our limited staff and volunteer community, are doing all that can be done to care for our most at-risk children while they are home.  We work hard to support parents, impacted by disabilities, so they can care for their own children and there has been much success with many.  Children, once neglected by their own families, are now embraced by loving parents with community support.  However, knowing many are still neglected keeps us awake at night.  There has been far too much loss this year and we are making every effort we can to prevent more. This year's losses, and the current teacher strike, have pushed us to take drastic action on behalf of a child who is close to our hearts. 
Our friend Hadija has been involved in our programs for many years now and does well when she is at the Gede Special School.  She is fifteen years old with autism, cerebral palsy, and frequent seizures.  When at school she receives physical therapy, proper medication, and specialized education.  All of this has led to her being able to walk, communicate, and take care of her basic needs.  However, when Hadija is at home she regresses and is neglected.
Hadija's parents are divorced and she lives with her father on school breaks. Her mother completely abandoned her and is remarried with another family.  Our director visited Hadija's mother recently hoping she would show her compassion but she still refuses to have anything to do with her daughter even though she has financial resources.  Although Hadija lives with her father, he does very little to meet her basic needs.  We thought we had a solution when her aunt took her in.  However, the father tracked her down and accused the aunt of making money off of his daughter which was an unfounded accusation.  Last week our social worker found Hadija at her father's home locked in a one-room hut, all alone, with no access to food or water.  She also had some questionable injuries.  I have personally found Hadija at this house lifting an empty cup to me for water. The memory breaks my heart.  We thought things were changing for the better but they aren't so we are taking more drastic measures.
Hadija is now at a recently established children's rescue center in a town nearby until we can arrange a more permanent situation for her.  We have officially filed for legal action against both of her parents. The kind of neglect and abandonment they have inflicted on Hadija is punishable by Kenyan law with high fines and jail time.  We have hesitated to take this kind of action in the past hoping that we could encourage change in her parents and maintain trusting relationships with other parents.  However, our best efforts have failed to change their mindset or actions.  Removing Hadija and taking legal action against her parents is the only solution left.  If legal action is not taken Hadija's family, and others like them, may think it is okay to neglect their children, hoping we will take them off their hands.  We are in discussions with other family members, further from her father's home, whom we hope will care for Hadija on a permanent basis.  It is always our hope to keep families together whenever possible.
Maybe you could pray for Hadija, and others like her, as you pack your child's lunch for school, teach your class, care for the little ones in your life, or simply see a child at play. Children like Hadija deserve the same kind of safety, security, and love we provide to the children in our lives.
Will you help us enable communities to care for Hadija and others like her today?  Just $1 a day ($30 a month) makes a world of difference. Sign up for monthly donations or a one-time gift by clicking here today! 
Thank you for your continued support and encouragement.
With much love and gratitude,
Cynthia
Cynthia Bauer
Founder/Director
Kupenda for the Children
PO Box 473 Hampton NH 03843
978-626-1625
[email protected]
www.kupenda.org
---
Want to keep updated with the work we do? You can find us on Facebook, Instagram, and our blog to learn more about who we are and what we're up to.
If you're interested in supporting one of the many children we serve, head over to our sponsorship page to learn about how you can make a difference.
---