by Kupenda
Posted on October 19, 2018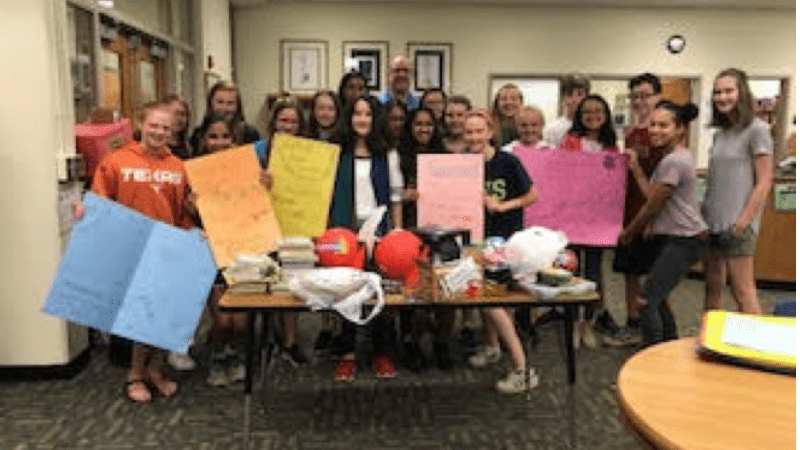 In the 6 years since it was founded, the Global Ambassadors Club, has raised money to build schools, construct toilet facilities and provide clean water in countries such as Sudan, Honduras, Haiti, the Dominican Republic, Panama, and Cuba. Last year, this incredible group of 27 middle school students also raised $1,500 for Kupenda and sponsored a child!
The Club meets one morning each week with the goal of developing leadership skills while helping people in other countries.
For Kupenda and their other projects, the Global Ambassadors have led several unique fundraising projects to meet their goal. This past year they held an education fair that was attended by 600 of their peers and enabled them to raise $3,150 to support Kupenda and another organization. Students who attended the fair could visit different stations where the Club members would lead fun activities like t-shirt paining, hula hooping competitions, tug of war games and obstacle courses.
They also sold candy and created a "shout outs" fundraiser where students could pay $1 to make an announcement or say happy birthday to one of their friends over the school loud speaker.
In addition to fundraising for Kupenda, the students have also started a pen pal program with children with disabilities at Kupenda's Gede Special School in Kenya. Last year they exchanged valentines, letters, and friendship rocks with the Kenyan students. Many of the Global Ambassadors' members also volunteer as"peer buddies" for children with disabilities at Randolph Middle School.
Cheri Titlebaum, who runs the Global Ambassadors Club is very proud of her students, not just of their accomplishments, but also for the change it is making in their lives.
"The program… teaches them to care about someone outside their own world…when they realized how little money people made in [other nations] they were really moved—they couldn't believe that the families there had to decide whether to use their money to eat or to have a place to sleep."
Students seem to love the Club as well.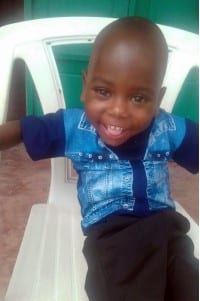 "It was a great experience," says eighth grader Nancy, "I met many good friends through it, as well as helped many people around the world."
"Global Ambassadors was a fun way to help others but it also helped show me how I can make a difference in everyone's life," said eight-grader, Sam.
The Club has signed up to sponsor 4-year-old Gypson Thinga Kalu for a year. Gypson (pictured here) has cerebral palsy, hydrocephalus and epilepsy. Over the next 12 months, the Global Ambassador students will get to see how Gypson's life and health improves because of their support.
Want children in your life to develop leadership skills, global awareness and learn about compassionate giving!?
Invite Kupenda's founder, Cynthia Bauer, to come speak to children at your school, club, church or community by contacting [email protected].
---
Want to keep updated with Kupenda and Kuhenza's work? You can follow them on Facebook, Instagram, LinkedIn, and Twitter. And please also sign up for their monthly newsletter and updates here. 
If you're interested in supporting one of the many children they serve, head over to their sponsorship page to learn about how you can make a difference for just $30 / month.
---