by Kupenda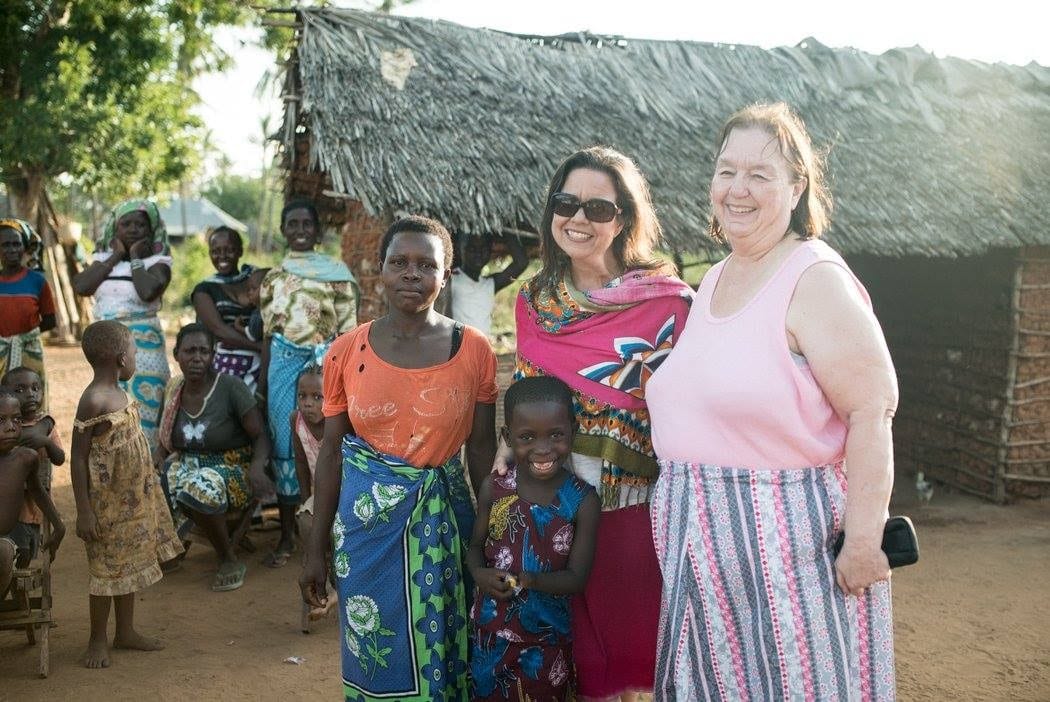 Dear Friends,
I'm pleased to announce our first U.S. child sponsorship coordinator… Sandra Bauer! Those of you who sponsor children will be hearing from her in the months to come. In case you didn't know, Sandra is my mom.
Over the years I've had some on and off volunteer help with progress reports.  However, the job of communicating and keeping up with sponsors has been mine. With the increasing Kupenda work demands, I have not been able to adequately keep up with child sponsorship. The personal struggles of this year have compounded this issue.  Therefore this fiscal year (July 2015 to June 2016) the Kupenda board of directors approved a small stipend for this position and all agreed my mom was the best fit.  Few would be qualified and even fewer would be willing to do sponsorship and bookkeeping for such a small amount of money ($12,000 USD for the year).  Since my dad passed in March, I've written a lot about his and my mom's role in inspiring Kupenda's existence.  Most people don't know how much of a giant role my mom plays in Kupenda's day to day operations. Since 2006 my mom has been responsible for our bookkeeping so it made sense for her to also take on this new role as well. 
When Kupenda seemed to be just a side project, I did while working full-time as a biologist, I managed everything including the finances.  As we grew, my mom took on the task of keeping the financial records.  She did this voluntarily while she worked full time as a teacher of gifted children. Her previous experience working for H&R Block qualified her to manage Kupenda's books.  She selflessly volunteered hours to keeping track of Kupenda's finances.  Since that time we have grown beyond our imagination.  Four years ago my mom retired allowing her to deal with the increasing bookkeeping responsibilities with the monthly oversight of a professional accounting firm.  She did this while caring for my dad as he dealt with many different illnesses over the last few years.  Therefore, my dad's death has given her more time to devote to Kupenda's work.  Her increased availability, connection to the financial records, education background, and communication skills make her the perfect candidate to coordinate our child sponsorship program.
Managing child sponsorship requires several components.  Staff on the Kenyan side is responsible for gathering updates in Kenya. If a child is in a more remote area it can take two days to get information on just one child.  Once reports are sent from Kenya, cultural differences require "translating" that information into the updates sponsors receive.  The U.S. child sponsorship coordinator responsibilities include:
Recruiting new sponsors through targeted outreach and specific campaigns
Promoting sponsorship program during events and through social media
Working with Directors to create and execute an annual sponsorship plan to obtain new sponsors and retain current sponsors
Following-up with all sponsor inquiries in a timely manner
Following-up with lapsed sponsors and sending payment reminders
Answering questions and concerns from sponsors
Creating sponsorship reports
Managing the child sponsorship database
Ensuring effective communication between Kenyan staff and U.S. staff regarding program goals, annual plan, special cases, and graduates
We are looking forward to my mom taking on this new role.  She is far beyond qualified.  I would say my mom is a lot like me but the reality is I am a lot like her. Without her genes and influence, I would not be able to be the founder and director of Kupenda.  Anything you might find admirable in me you will likely find in her. 
Thank you for your continued encouragement and prayers as we continue to face difficulty and beauty on the path God guides us through.
With much love and gratitude,
Cynthia
Cynthia Bauer
Founder/Director
Kupenda for the Children
PO Box 473 Hampton NH 03843
978-626-1625
[email protected]g
www.kupenda.org
---
Want to keep updated with the work we do? You can find us on Facebook, Instagram, and our blog to learn more about who we are and what we're up to.
If you're interested in supporting one of the many children we serve, head over to our sponsorship page to learn about how you can make a difference.
---