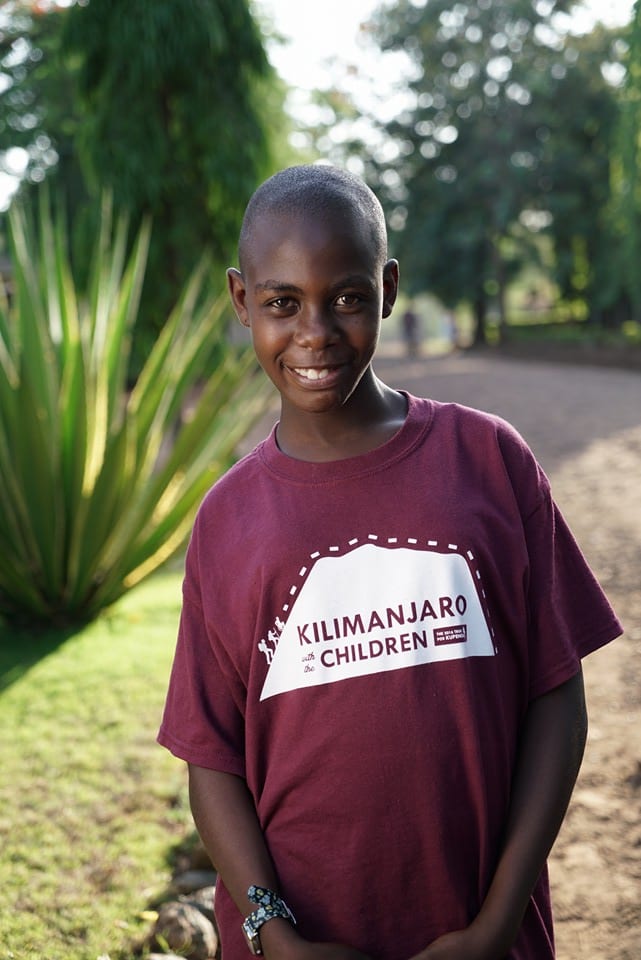 Twenty-one-year-old Mercyline Rodgers has had a challenging life, and yet has excelled academically, socially and athletically because of Kupenda's interventions and people like you who support our work. Mercyline enjoys spending time with others and participating in her school's drama club, where she has been able to perform at the national level. She also competes in a variety of athletic activities including track, netball, and sitting volleyball. Mercyline has been awarded certificates, plates, and mugs for her skill in these activities.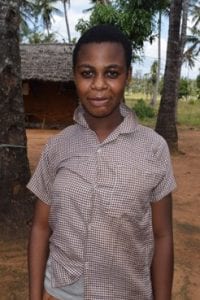 In December of 2015, Mercyline was one of three Kupenda-sponsored children who climbed Mount Kilimanjaro, the tallest mountain in Africa. Although altitude sickness prevented her from climbing all the way to the top, she was honored throughout Kenya for this remarkable feat (which is featured in our documentary film, "Kupenda").
Mercyline has both epilepsy (a condition that causes seizures), and cerebral palsy, which affects her right hand and leg. Her disability makes writing extremely difficult because her hand has a wrist drop which prevents her from being able to hold a pen or pencil. Despite these academic challenges, Mercyline continues to work hard at Sahajanand Special School, where she is enrolled as a high school student. During a recent interview with Kupenda, Mercyline said she's happy she made it to high school and grateful to her American sponsor for giving her the opportunity to receive an education.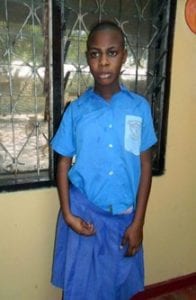 After completing school, Mercyline plans to study to become a doctor. This is a dream which has been supported by her loving parents, Rodgers Ngumbao Ngonyo and Christine Nyevu who love Mercyline and always advocate for what is best for her. Despite financial hardship, they continue to ensure that Mercyline has all she needs at school, including school supplies and uniform.
Your support of Kupenda allows young people like Mercyline to receive an education, the medical care they need, counseling, therapy, and many other opportunities that enable them to live healthy, fulfilled lives.
---
Learn more about how to Sponsor a Child for just $30 / month here and check out our Sponsorship Frequently Asked Questions here. 
Want to keep updated on Kupenda's work?
You can follow us on Facebook, Instagram, LinkedIn, and Twitter.
And please also sign up for our monthly newsletter and updates here. 
If you're interested in supporting one of the many children we serve, head over to our sponsorship page to learn about how you can make a difference for just $30 / month.
You can also help children with disabilities stay safe and healthy during COVID-19 by donating here.
---