by Kupenda
Posted on September 16, 2016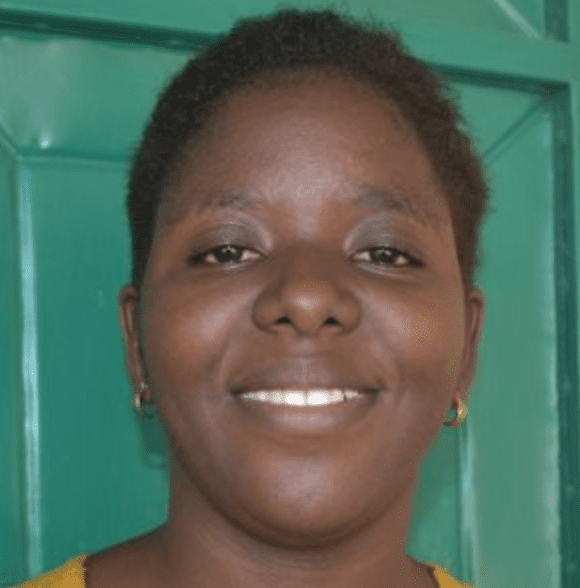 We are excited to introduce our new project officer in Kenya… Loice Mwikali!!!
Last January Teresia began working for the government as a social worker.  She was a project officer, social worker, and former sponsored child. We are sad to see her leave, but proud of her accomplishments. In July we hired a new project officer to take her place and bring in a unique set of skills and passion to the organization.  Loice introduces herself below….
My name is Loice Mwikali and I am the newly employed project officer of Kuhenza.
I am married with two children. I have a BA in Religion from Wayland Baptist University and a MA from Pwani University in religious Studies. My thesis focused on the Christian response to children living with disability in Kilifi County (Kupenda's focus area). Much of my research was conducted while volunteering with Kuhenza (Kupenda for the Children local name in Kenya). 
I first heard of Kuhenza (The local name for Kupenda for the Children in Kenya) when I met Leonard, the Director of Kuhenza in Kenya at Sir Ali special school in Malindi. When I sat down with Leonard I was impressed by the passion with which he described the work. It strengthened my desire to make a difference for the children with disabilities I heard, and read about. This organization was important and I wanted to be a part of it. I started volunteering at Kuhenza and later met with Cindy, the director of Kupenda US, whom I accompanied to Marafa ACK church where she delivered a sermon about disability (The parable of the great banquet in Luke 14).  The response of the church to this message strengthened my belief that the church is key to changing the culture regarding children with disabilities.
Even the president of Kenya says that the church is the conscience of society. Churches are grounded in communities and it is within these communities that life must be sustained and experienced to the full. In this lies their strength and credibility to act effectively in response to the challenges faced by people living with disability.
I'm looking forward to growing our work with the church and other areas of the organization. I am humbled to work with Kuhenza and feel excited to continue working for these dear children of God, whom most of them have been denied their rights and viewed as a source of shame and disgrace to their families.
---