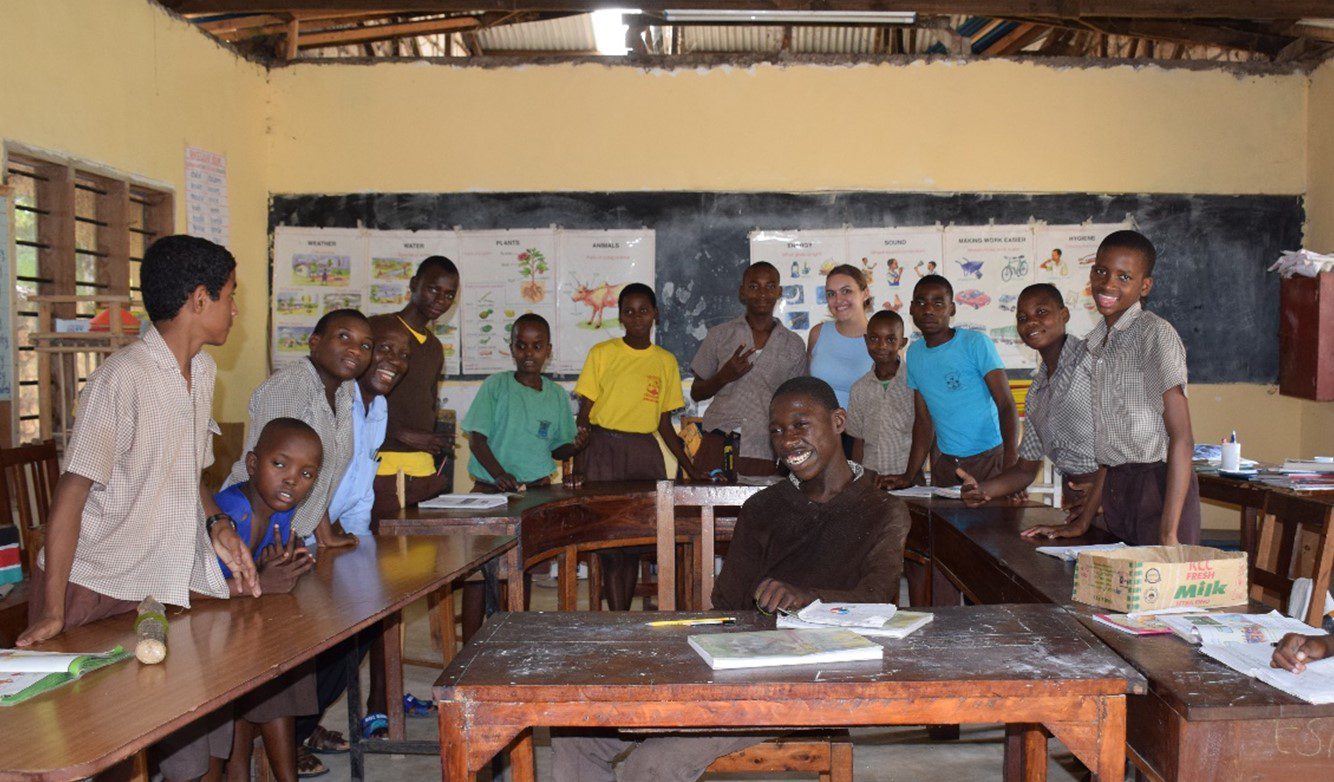 It has been one year since I joined the Kupenda team, and I could not speak more fondly of my experience. My fellow staff are kind-hearted, hardworking, and share in my passion for making the world a better place. The work we get to do together is truly changing hearts and minds in a way that improves the lives of children with disabilities. The power of our work was made clear to me when I took my first trip to Africa last month. When I embarked on the journey, I expected to serve the community and encourage the children and families in our programs. What I didn't know was that these communities would welcome me with open arms and offer me invaluable and enduring life lessons. These are just a few of the grains of wisdom harvested from my time in Kenya:
Children Are Children, No Matter Where You Go
Studies reveal that Africa has the youngest population in the world, with 70% of sub-Saharan Africa under the age of 30. These statistics came to life as I traveled the streets of Kilifi, Kenya. There are young children everywhere you look–walking to school, strapped to their mothers' backs, or tending to livestock. Although these children come from quite a different culture, there are striking similarities to the children I see in my own neighborhood.
We conducted several home visits throughout the trip during which our Kenyan staff counseled families at their homesteads. During one of the home visits, I noticed a group of young children playing together. One of the boys had a bag wrapped over his hair which he was pretending was a helmet. The others were using sticks as guns, imagining that they were police officers. Their carefree play reminded me that all children have the same desire to explore, to use their imaginations, and to laugh with friends. Unfortunately, many of the children we serve are denied this opportunity. For some, the false beliefs held by their peers prevent them from making friends. For others, their lack of assistive devices or a means of communication keeps them isolated from other children. Children with disabilities, like any other children, want to engage in imaginative play and explore with their friends. Kupenda's work ensures that they are able to do so by combating harmful stigma, promoting educational opportunities, and securing medical care.
Investment in Community Is Never Wasted
While in Kenya, we held a training for community health workers (CHWs). These are individuals that provide basic medical care and health information for members of their communities, but it is not their sole source of employment. They don't serve their communities for financial benefit. They serve their communities out of gratitude, as a means of giving back to the people that have raised and mentored them.
There is a ripple effect to this selfless thinking. Community members care for the youth in their villages, these youth are empowered to give back to those with less (for some this means becoming a CHW), the beneficiaries of this care are given the physical and emotional tools to give back to their communities–and the cycle continues.
This is something we struggle to do as Americans. We fill our Google Calendars with work and requirements until we have no time left to tend to our families and care for our communities. What if we began taking the time to invest in others in 2023?
Live Life With Open Hands
Many of the families we serve live in modest homes with dirt floors and no electricity. Still, when we arrived at their homesteads, they offered what they did have with open arms.
Pendo and her family, shown in the image to the right, have just three plastic chairs to sit in. When we arrived at their home, they quickly got out of their seats and greeted us with bright smiles and sincere greetings. They insisted that we take the chairs they had just been sitting in. They spent the remainder of our hour-long visit seated on tires and water buckets. There were numerous instances of small gestures of hospitality and generosity that I found particularly powerful during my stay. Whether you have much or little, you can always be generous with whatever you do have–even if it is just a warm smile and a plastic seat.
---
You can be a part of Kupenda's open-handed efforts!
---