Posted on November 29, 2022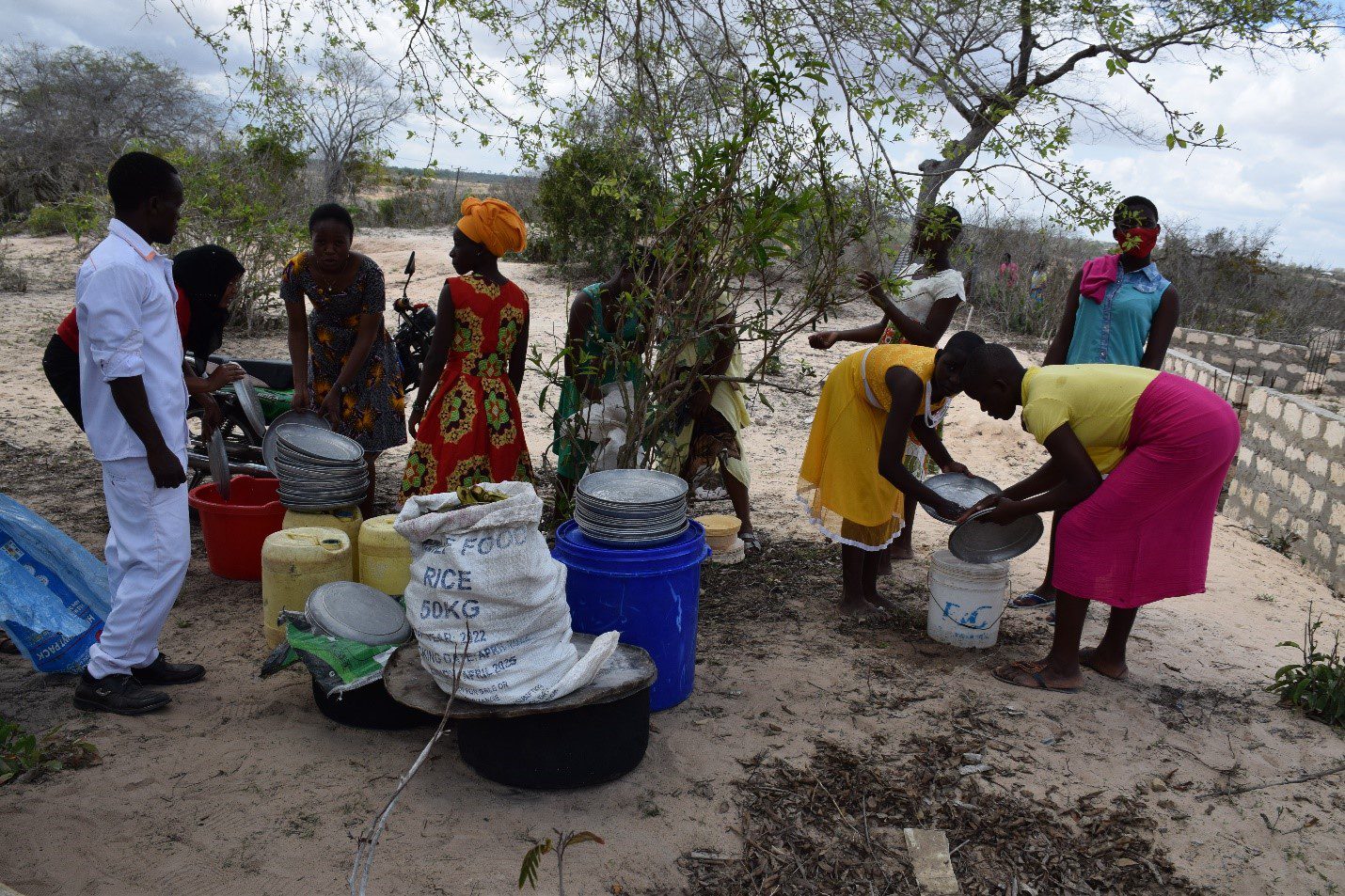 "Karibu" is a Swahili word meaning "welcome." This was a term I became quite familiar with over the course of my first trip to our innovation center in Kilifi, Kenya, where we have worked to help thousands of children with disabilities access care and support. I didn't speak the language or fully understand the culture, and yet I was welcomed with open arms into churches, homes, schools, and communities alike. The people I encountered were exceedingly generous and concerned about those around them.
Among the spaces I was warmly welcomed was a church in Ganze, a region of Kenya which has suffered from an incredible drought over the last four years. This church is pastored by James Nzai, an influential advocate for people with disabilities in his community, trained by Kupenda. The implications of this drought cannot be overstated: families are lacking water, food, and, in an area which relies on farming, a significant loss of income. Recognizing that families impacted by disabilities were disproportionately impacted in Ganze, Pastor Nzai worked with Kupenda to provide some relief.
Your generosity equipped the church to purchase and distribute bottles of water and bags of flour for families to take home. We also shared a meal with those at the church that day. This all helped sustain the community, but only for a few days. We need your help to continue providing food relief to many more people over the next several months. This Giving Tuesday, you can partner with us in accomplishing this work!
Giving Tuesday provides an opportunity for us to take steps toward a better world–a world where families have access to the food and water they need, a world where children with disabilities are welcomed with open arms into their families, churches, and communities. Please consider supporting us in our efforts to provide life-saving care.
Thank you for creating a more welcoming world that recognizes every individual as worthy of care!
---
Want to keep updated on Kupenda's work?
You can follow us on Facebook, Instagram, LinkedIn, and Twitter.
And please also sign up for our monthly newsletter and updates here. 
If you're interested in supporting one of the many children we serve, head over to our sponsorship page to learn about how you can make a difference for just $30 / month.
---