by Cynthia Bauer, Kupenda Founder and Executive Director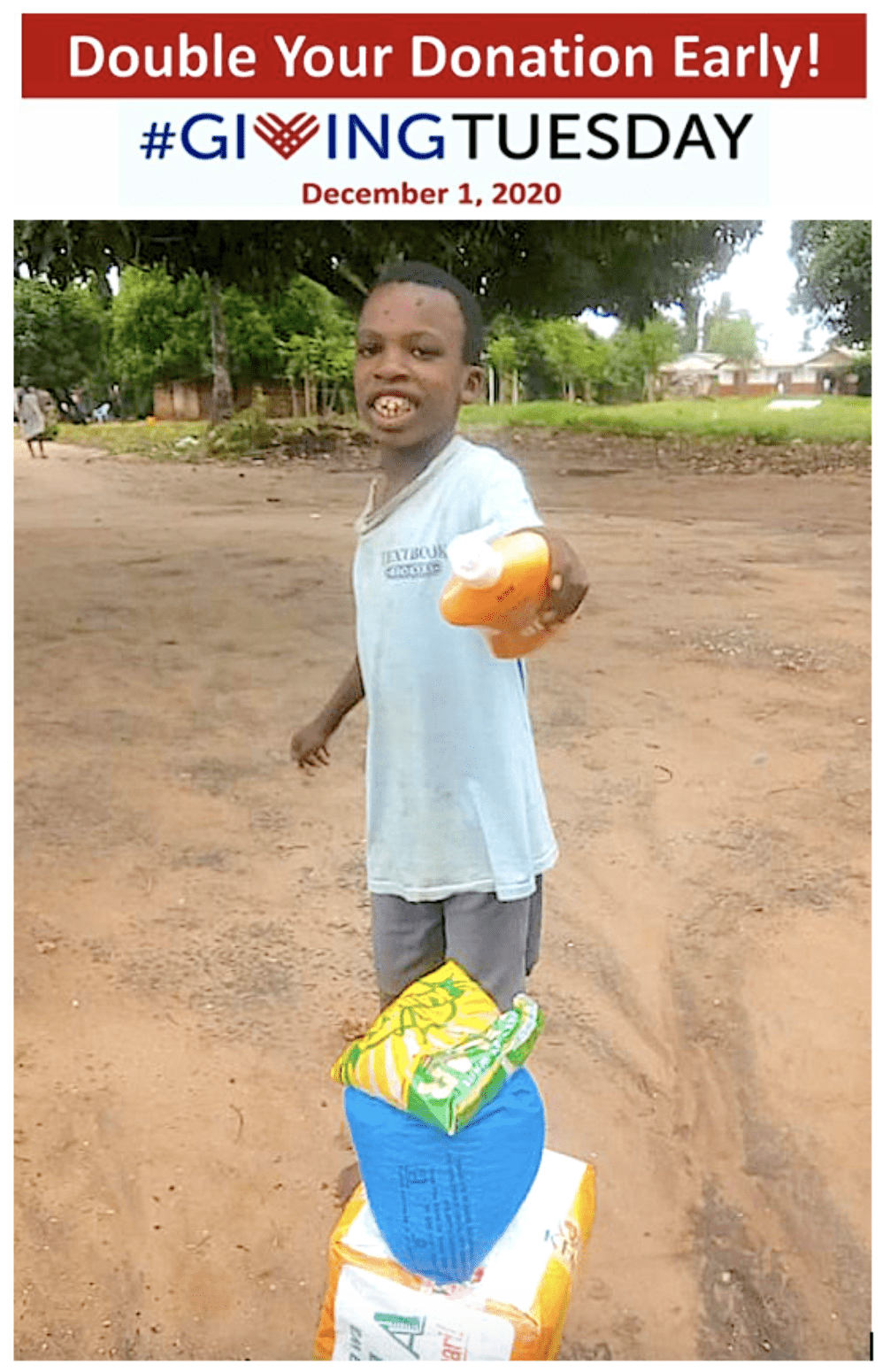 Thanksgiving may look different for many of us this year but we are still full of thanks for all of you! We are also so grateful and excited that your donations will be doubled this year thanks to a very generous donor. These funds support kids like Matt during the continued Covid-19 pandemic.
Before the pandemic Matt really enjoyed going to school with teachers who understood his autism and epilepsy. When schools shut down in March, Matt found this to be very challenging but the newfound challenges brought on by the Covid-19 pandemic didn't stop there. Matt's mother is a single mother of five who has very little income which can bring all kinds of challenges in caring for her children. Thanks to people like you have been equipped to provide for Matt and his family during the continued school closures. We are now providing hundreds of families like Matt's with needs like food, soap, medication, and on-going counseling,
This support will continue until schools open in January so we need your help to continue this life-saving care. For just $80 you can supply a MONTH of food for a family like Matt's. That's just $80 to support a mother and five children. Many of us may spend $80 on groceries a week.
As giving day approaches, would you consider giving or starting your own Giving Tuesday Campaign with your family and friends during this giving season? Remember every single dollar will be doubled!
---
Want to keep updated with Kupenda and Kuhenza's work? You can follow them on Facebook, Instagram, LinkedIn, and Twitter. And please also sign up for their monthly newsletter and updates here. 
If you're interested in supporting one of the many children they serve, head over to their sponsorship page to learn about how you can make a difference for just $30 / month.
---