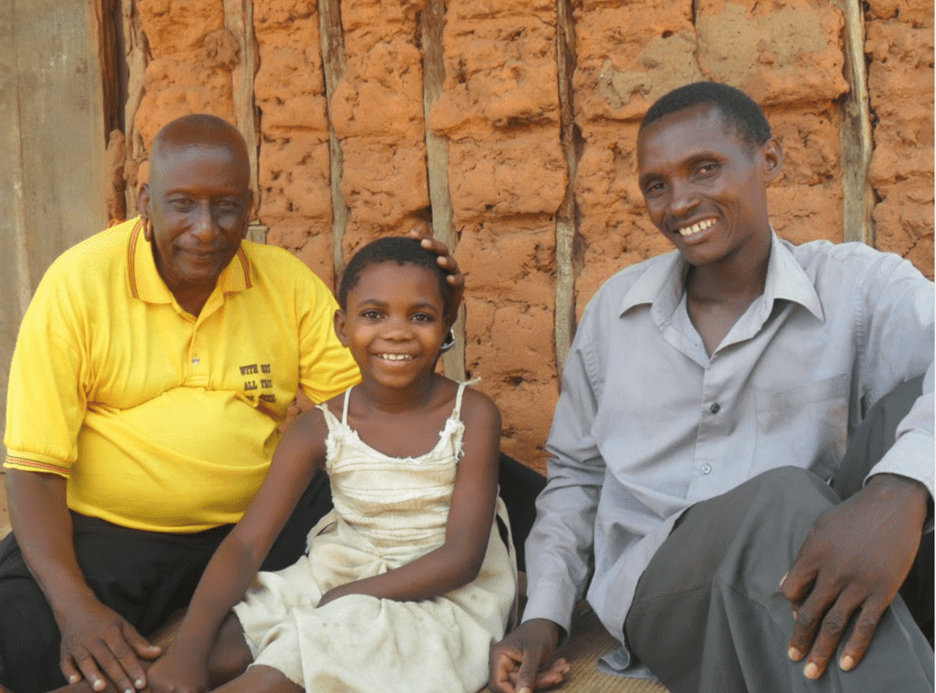 Last year Kupenda interviewed 50 of the pastors we have trained as advocates for children with disabilities. This was a program evaluation exercise conducted alongside data analyst, Dr. Kathryn Quissell, from the University of Virginia, and implementing partner, Cross International.
The pastors' feedback gave us greater insight into what motivates them to work as disability advocates in their communities. These revelations both affirm of our program impact and inform our program approaches. As we train and mentor pastor advocates we can now more effectively speak to their values and motivations for this work and help our NGO partners do the same with their own pastor trainees.
Read the comments below to learn more about what motivates our pastor trainees!
Alignment with God's Will
"Advocating for the rights and needs of the children with disability is a God command. God uses us to assist those with disabilities. I enjoy doing God's work."
"Loving children with disabilities. We are fulfilling the word of God. I am part and parcel of protecting God's creation."
"It is Biblical to help other people, more so the poor, people with disabilities, orphans, and widows/widowers; it is my happiness to see them enjoying their… rights."
"It is a blessing to help people with disabilities; God is pleased and happy when we assist children with disabilities."
"It's biblical to help the needs."
Improved Quality of Life for the Children
"Seeing children with disabilities are well accepted in the community." (2 pastors)
"Seeing children with disabilities enjoying their rights and needs like any other children." (5 pastors)
"To see children with disabilities going to school and parents to treat children with disabilities with the same love and respect like those who are not disabled."
"I enjoy seeing children smile."
"Because children with disabilities are also human beings, it feels good to see them happy."
"Saving children."
Appreciation from the Children
"One child told me I am his role model, it really touched me."
"I enjoy being called an uncle to the children living with disabilities."
"Hearing a 'thank you' from the children."
"To see them happy and appreciative when they are assisted"
Spending Time with the Children
"I enjoy sharing a meal with children living with disabilities."
"I enjoy playing with kids living with disabilities. Their smiles are priceless."
"Everything about loving these children is enjoyable. Spending time with them is fun."
Enhanced Reputation
"Being known as an advocate."
"I enjoy communicating with deaf people, it makes me feel special among others."
Community Impact
"I enjoy the positive impact I have brought to the community."
Do you know any churches or NGOs that might be interested in hosting one of Kupenda's Disability Advocacy Trainings for Pastors?
Check out the program here and contact us at [email protected] to learn more!!
---
Want to keep updated on Kupenda's work?
You can follow us on Facebook, Instagram, LinkedIn, and Twitter.
And please also sign up for our monthly newsletter and updates here. 
If you're interested in supporting one of the many children we serve, head over to our sponsorship page to learn about how you can make a difference for just $30 / month.
You can also help children with disabilities stay safe and healthy during COVID-19 by donating here.
---