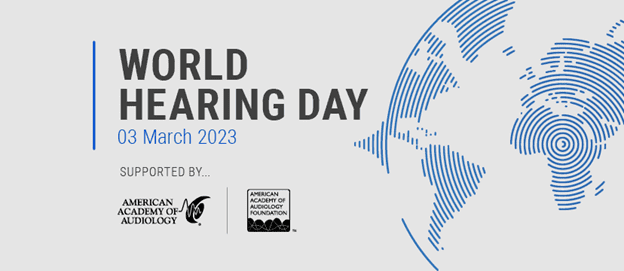 Part of Kupenda's mission is to provide services for thousands of children that experience stigma surrounding disability, including those with hearing loss and deafness. March 3rd marks the World Health Organization's "World Hearing Day," a time to raise awareness for the prevention of hearing loss and deafness and promote ear and hearing care.
Today over 5% of the world's population requires rehabilitation to address disabling hearing loss, and nearly 80% of those individuals live in low- and middle-income countries. By 2050, the global proportion of people with hearing loss is expected to double to over 700 million adults and children.
Among the 34 million children across the globe affected by hearing loss, either resulting from head trauma, illness, exposure to loud noises, or certain medical treatments, many live in sub-Saharan Africa.
Kupenda works to reverse disparities in care for children with hearing loss and deafness by providing advocacy and access to health care and education. This aids with issues such as language development, social inclusion, and future employment opportunities.
Rose's Story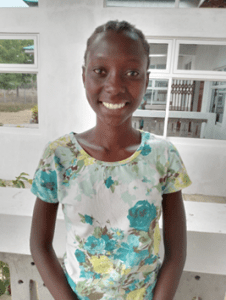 One of the children with deafness whom Kupenda assists is Rose, a 16-year-old girl living in Kilifi County, Kenya. Since 2014, Rose's Kupenda sponsorship has paid for her boarding fees at Gede Special School, allowing her to progress from 1st through 7th grade and perform at the top of her class in subjects like English, reading, math, writing, geography, and science. Rose's education has also made her fluent in Kenyan Sign Language, enabling her to teach this skill to her grandmother while home from school during the COVID-19 pandemic. Now enrolled in the Pwani Secondary School for the Deaf, Rose has joined the Rights of Children in Kenya Club and is competing at the regional level in volleyball, drama, and netball.
Over the years, pest infestation of the family's farm and the pandemic have pushed Rose's parents into financial instability, though Kupenda sponsorship has continued to support Rose's growth, giving her an education tailored to her needs, three meals a day, medical care, counseling, new friends, a method to communicate, and opportunities to develop athletic skills. In 2022, Rose's father passed away, though Kupenda has ensured that the family can carry on. Her mother stated:
"Together with him [Rose's father] we used to care for Rose by making sure she had all the toiletries and transport in time before the schools open, but now I struggle alone. [Kupenda's Kenyan] counseling has enabled me to understand the rights of children with disabilities and has motivated me to continue to advocate for her."
Impacting Children Through Services and Assistive Devices
Here at Kupenda, we not only provide for basic needs and school fees for children with hearing loss, but we also reduce stigma in their communities to facilitate full integration and acceptance. Through our mobile app, our Kenyan staff can easily identify children with hearing needs, provide hearing aids to those who need them, and report on the progress of the children we serve.
As we celebrate World Hearing Day, consider sponsoring a child like Rose to enable them to reach their fullest potential!
---
Want to keep updated on Kupenda's work?
Learn more about Kupenda in our podcast.
Or sponsor a child in need for just $30 / month.
---