by Lauren Blair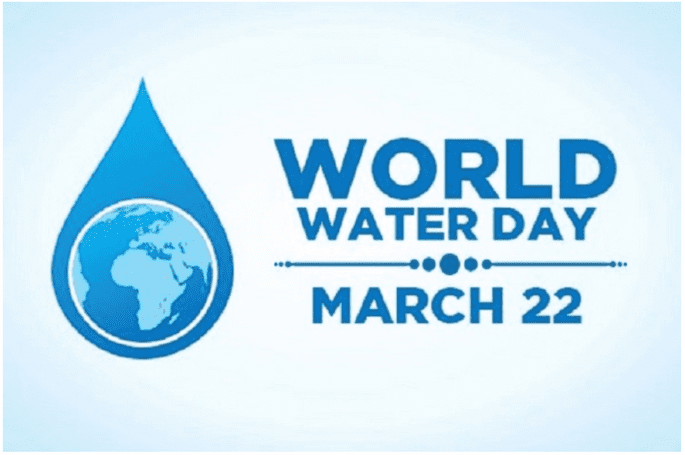 Kupenda for the Children works to expand opportunities for thousands of children with disabilities to live a more prosperous life, including when it comes to accessing clean water.
Throughout the world, 2 billion people do not have safe water to drink, and 3.6 billion people do not have access to basic sanitation. That is why the United Nations (UN) has designated March 22nd as World Water Day, to promote the responsible use of water for everyone. On this day, they will host the 2023 Water Conference, where governments and other stakeholders commit to making progress on water-related goals, such as improvements to drinking water and the use of water in such areas as agriculture, sanitation, and health care.
Effects on People with Disabilities
People with disabilities are particularly disadvantaged when it comes to water, sanitation, and hygiene (WASH) issues. According to a UNICEF report, 110 million people with disabilities are unable to access to water, sanitation, and hygiene (WASH) facilities.  Some of the additional barriers they face include: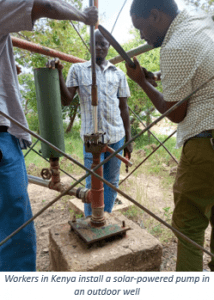 • Health Barriers: A lack of safe drinking water can increase the risk of infection, disease, and other health complications.
• Physical Barriers: Many toilets, sinks, and water access points are not accessible for people with disabilities.
• Social Barriers: A lack of accessible WASH facilities limits the participation of people with disabilities in community life. For example, 90% of children with disabilities in low- and middle-income countries do not attend school, partly due to a lack of WASH facilities.
• Economic Barriers: People with disabilities face higher rates of unemployment and poverty. Data from 34 countries show that people with disabilities are more likely to live in households without access to adequate water and sanitation.
Kupenda's Response to Water Barriers
Kupenda has come to realize that safe access to clean water is an integral part of promoting healthy practices and opportunities for families affected by disabilities.
In response, our staff often conducts home visits to families to offer hygiene counseling and supplies. They also refer children to schools where they will have access to appropriate WASH facilities.
In the community at large, Kupenda advocates for policy changes relating to WASH access and collaborates with community leaders to address water needs, such as digging wells, providing rain catchment systems, or transporting water to populations in critical need.
Our Newest Projects
Over the past year, some of Kupenda's most recent water projects include: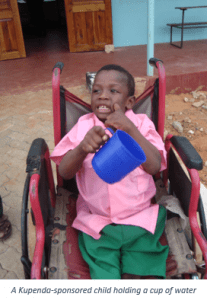 • Providing life-saving food and water relief to people in the Ganze Region who were affected by one of the most severe droughts in 40 years
• Instructing families on irrigation methods as part of our agriculture and income-generating trainings for families impacted by disabilities at our Disability Advocacy Center in Kilifi County, Kenya
• Collaborating with local benefactor, Maurizio Beghelli (Kipara), to purchase new solar panels for a school for children with disabilities in Timboni, Kenya. These panels will enable the school community to pump water from a well for their daily needs and establish a garden to supplement nutrition.
As a result of these efforts, hundreds of children now have access to clean water and sanitation. Please consider supporting these types of interventions to help communities impacted by disability move beyond their existing water limitations for a more healthy and prosperous future!
---
Want to keep updated on Kupenda's work?
Learn more about Kupenda in our podcast.
Or sponsor a child in need for just $30 / month.
---