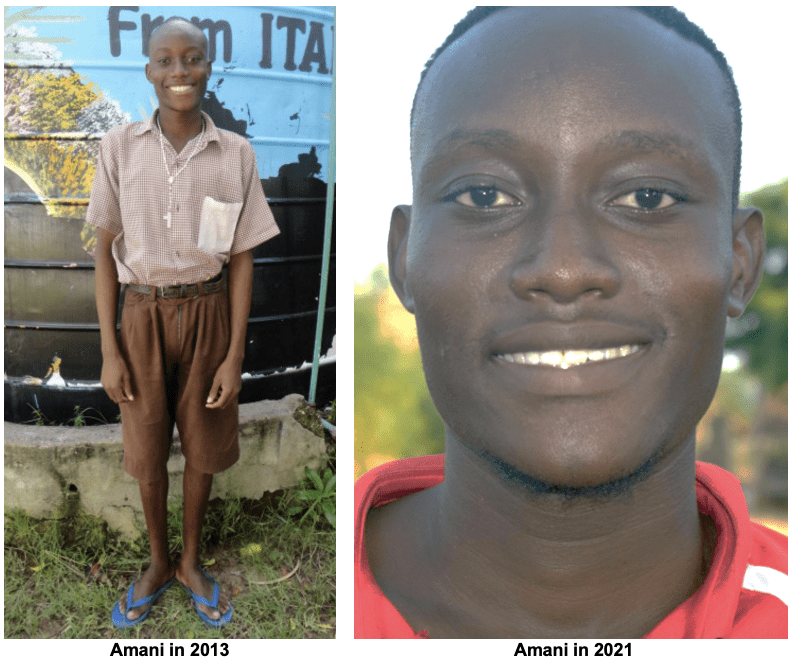 When we first met Amani Patrick more than 10 years ago, he was struggling to communicate due to his limited sign language skills. Although his parents wished they could send him to school, their jobs as a painter and peasant farmer did not earn them enough income to cover his tuition fees.
Amani Thrives at School
Fortunately, in 2013, a Kupenda sponsor started donating $30 per month to help Amani. This generosity changed his life. Within just a few months, Kupenda had helped Amani enrolled in the Gede Special School where he excelled academically and joined the volleyball team and drama club. Soon he was speaking fluent sign language and participating in drama competitions at the district, provincial, and national levels. He also became the school's student body president.
Family Transforms through Parent Counseling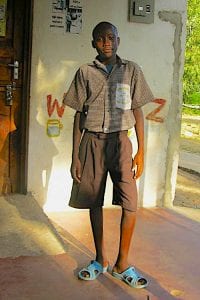 During that time, Amani's family life also improved. His parents, who had once believed that Amani could not accomplish much, now saw him achieving in his school work, hobbies and social life. Kupenda's Kenyan staff counseled the parents about how they could support Amani's development. Soon both his mother and father had joined the school PTA and started attending school events and ceremonies to support Amani.
Continued Successes Impress
Every year Amani progressed more and more and eventually completed primary school joined the Pwani Secondary School for the Deaf. At Pwani he continued playing volleyball and also took up football and poetry. He even competed at the Coast Regional Games for the Hearing Impaired and at the Kenya National Games for the Hearing Impaired, where he took second place.
Career Ambitions Unfold
Over the years Amani dreamed of becoming a carpenter and mechanic but eventually reflected on all he gained from his education and decided to become a teacher for the deaf. Unfortunately, none of the local teaching colleges would accept students with hearing impairments. In response, Kupenda's staff met repeatedly with the Nesbony Teaching College and eventually helped them to make their programs more inclusive. In 2019, they accepted 8 hearing impaired students into their teaching program — Amani was among them.
Amani is now being trained as an primary school educator for the deaf. In the coming years, he will show other schools and employers that youth with disabilities can succeed in higher education and the Kenyan workforce.
To help other children like Amani, please consider becoming a child sponsor!
Just $30 per month can help a child with a disability in Kenya access food, education, and medical care.
Plus, now through April 1, all new child sponsorships will be DOUBLED thanks to a generous matching grant from the Westwood Trustees!
---
Want to keep updated on Kupenda's work? 
You can follow us on Facebook, Instagram, LinkedIn, and Twitter. 
And please also sign up for our monthly newsletter and updates here. 
If you're interested in supporting one of the many children we serve, head over to our sponsorship page to learn about how you can make a difference for just $30 / month. 
You can also help children with disabilities stay safe and healthy during COVID-19 by donating here.
---