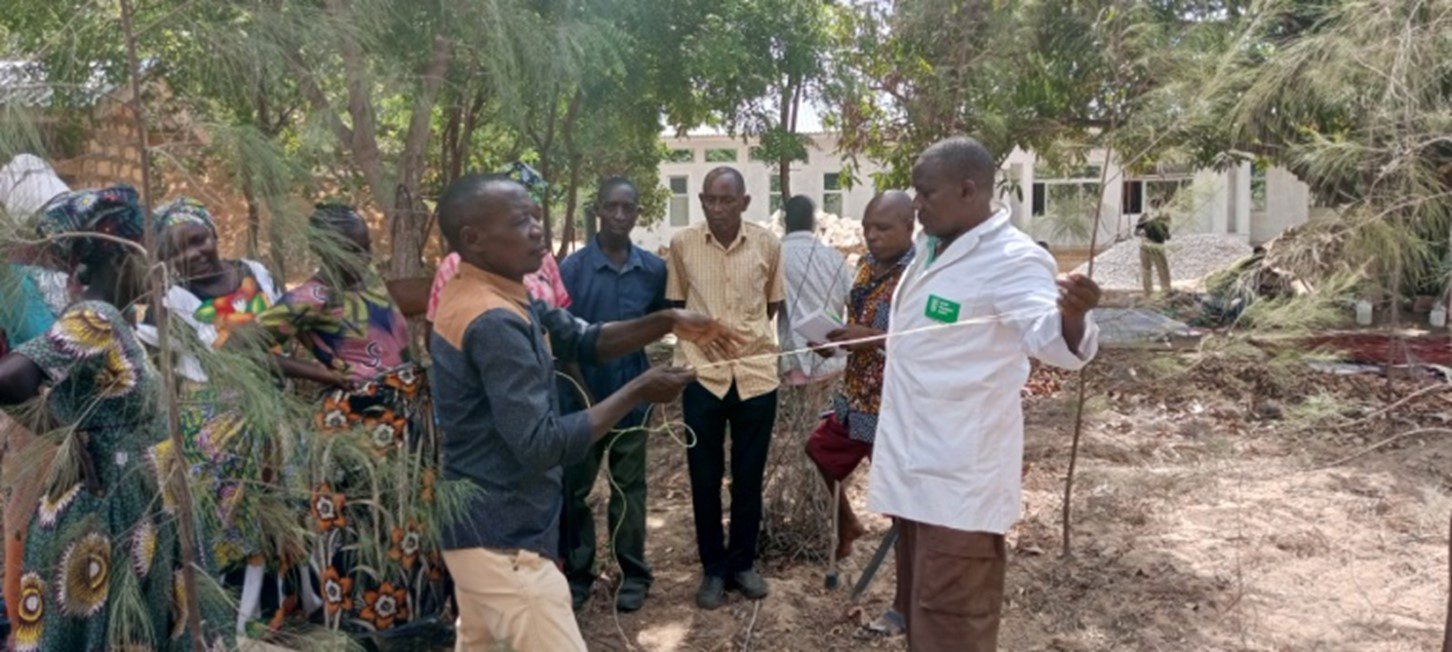 For children with disabilities and their parents, agricultural training provides them with more than just access to nutritional food; it also contributes to their empowerment, independence, and resilience. Across the world, individuals affected by disability have lower levels of employment, higher poverty, and less education; so here at Kupenda, we are reversing those trends by training people affected by disability in skills that will help them thrive.
In Dabaso, Kilifi, Kupenda's Advocacy Center houses an income-generating farm where Kupenda's beneficiaries can learn the agricultural skills needed to:
Provide for their families' nutritional needs,
Earn an income to cover disability-related transportation and medical expenses, and
Gain skills to make them more employable in Kenya's agricultural industry.
Income-Generating Skills
As a part of these efforts, Kupenda recently hosted a farming techniques training for nine parent support group members and two of our program graduates. Hosted by Hammerton Changawa, a retired officer from the Kenyan Ministry of Agriculture, the group gained skills in the preparation and care of nutritious produce.
"For [some of our program graduates, getting] employed at vocational centers is a challenge, but these projects will give them skills that will make them more employable." – Thomas Katana, Kupenda's Program Officer
Self-Sufficiency
During the training, participants learned how to cultivate nursery and sunken beds, zae pits, sack farms, and fertility trenches and then practiced these skills with oversight from Mr. Changawa. They also learned and practiced how to properly water, weed, and transplant crops, as well as how to use pesticides, harvest, and implement efficient irrigation systems.
For the parents of children with disabilities, and for people with disabilities themselves, lack of income can block access to life-saving medicine, therapy, mobility devices, school, and countless other life-altering services. With each technique learned through Kupenda's agricultural training, participants take another step towards a more fruitful and independent way of life.
"This [training will help] parents provide fresh vegetables for their children and income to assist them to take their children for therapy, transport for filling drugs, or school transport." – Martha Karo, Kupenda's Program Director
Practice Plots
Kupenda's efforts did not stop there. As part of the training, each parent and youth was given a small plot of land at Kupenda's Advocacy Center to utilize their skills. This has allowed them to grow eggplant, collard greens, Amaranthus, tomatoes, maize, beans, sorghum, and okra, as well as onions, sweet potatoes, carrots, and fruit.
Program Expansion
As our Program Officer, Loice Maluki, explained, this program will expand organically when the trainees return to their communities:
"They will share [the new skills] with others in the community, and they will copy it and benefit too."
In the coming year, Kupenda's Kenyan team is planning to expand this program by providing farming techniques training to more of our program graduates and all 16 of our parent support group leaders, who represent 314 families.
In partnership with Kenya's Ministry of Health (MOH), Kupenda's field team also hopes to mobilize the MOH's Agriculture Extension Officers as trainers in each of Kilifi County's 35 wards. This will increase the number of people impacted by disability who we can equip with these life-saving agricultural skills. The officers will also visit the participants' farms to monitor progress and ensure success.
Through these efforts, Kupenda is helping to cultivate healthier, more self-sufficient families and communities that are more resilient to the environmental, social, occupational, and nutritional challenges that life can hold.
---
Want to keep updated on Kupenda's work?
Learn more about Kupenda in our podcast.
Or sponsor a child in need for just $30 / month.
---