by Kupenda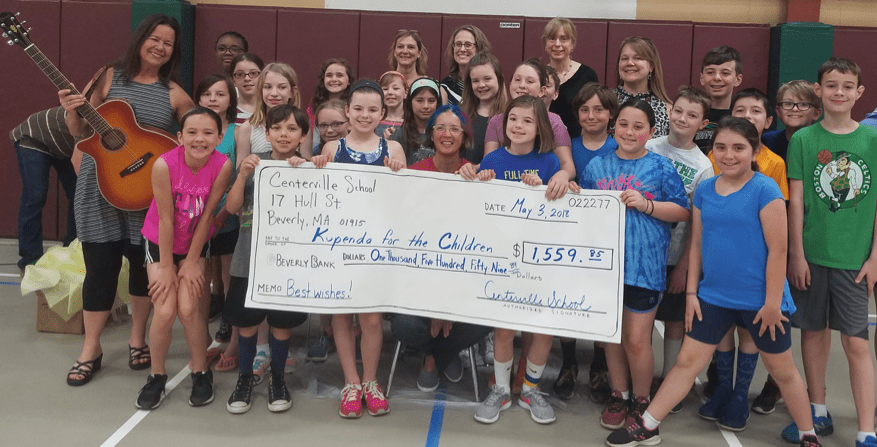 Have you ever wondered how to teach children in your life about the importance of celebrating and supporting people of all abilities?
Come to our Spring Celebration Gala on March 30th to learn more about our new Kids for Kupenda (K4K) Clubs that do just that!
You'll have a chance to hear all about K4K Clubs and peruse through beautiful storybooks that help children understand why "disability is not inability."
K4K Clubs help children develop compassion for people living with disabilities while also teaching them how to lovingly include and support people with disabilities in their school, community and world.

Kupenda supports K4K Clubs by providing learning sessions, video and book lists, templates for designing K4K shirts and swag, and creative activities to raise awareness for children with disabilities in developing nations.
Many K4K clubs also read these powerful story books about children living with disabilities:
Emmanuel's Dream is the true story of a Ghanian boy who had a deformed leg, but pushed past this adversity and still walked two miles to school everyday. Emmanuel left home at age 13 to work so he could provide for his family, eventually becoming a cyclist and riding 400 miles across his country!
Fish in a Tree is the story of Ally, a young girl who hides her dyslexia until a new teacher shows her that she is still a smart, creative kid and that she should not be ashamed of herself. Ally's confidence grows and she learns that people are more than just a label.
At our Spring Celebration, you will be able to purchase these wonderful books that will help you teach your child to be compassionate and inclusive of people of all abilities. You'll also be able to ask questions and learn more about our K4K Clubs, including how to set up a club of your own!
We look forward to celebrating children of all abilities with you on March 30th!
(Can't make it to the gala? No problem! Just email [email protected] to request more information about Kids for Kupenda Clubs!)
---
Want to keep updated with Kupenda and Kuhenza's work? You can follow them on Facebook, Instagram, LinkedIn, and Twitter. And please also sign up for their monthly newsletter and updates here. 
If you're interested in supporting one of the many children they serve, head over to their sponsorship page to learn about how you can make a difference for just $30 / month.
---