by Kupenda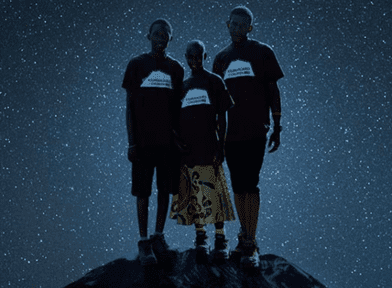 Kupenda is pleased to announce that the soundtrack to our documentary film is now available to stream! You can find the album, composed by Mauricio Yazigi and entitled 'Kupenda', on all of your favorite music streaming sites including Spotify, Apple Music, Tidal, Amazon Music, Deezer, and Napster.
Yazigi's music, much like the film, is both compelling and empowering. The documentary follows 3 Kenyan children with disabilities whose lives have been improved through Kupenda's support. It tells their story of climbing Mt.
Kilimanjaro, the tallest mountain in Africa, and overcoming the social stigma that had previously limited their participation in school, their families, and community life.
The documentary was featured the Beloit Film Festival in February and at the 2020 ReelAbilities Film Festivals in Boston and Toronto.
Listen now to "Kupenda" and sign up for our newsletter to learn about the film's upcoming 2021 virtual and in-person screenings.
These success stories are only possible because of your life-saving support! If you are interested in supporting Kupenda's continued efforts to improve the lives of children with disabilities, consider sponsoring a child in need for just $30 per month or making a donation today!
---
Want to keep updated with Kupenda and Kuhenza's work? You can follow them on Facebook, Instagram, LinkedIn, and Twitter. And please also sign up for their monthly newsletter and updates here. 
If you're interested in supporting one of the many children they serve, head over to their sponsorship page to learn about how you can make a difference for just $30 / month.
---