by Kupenda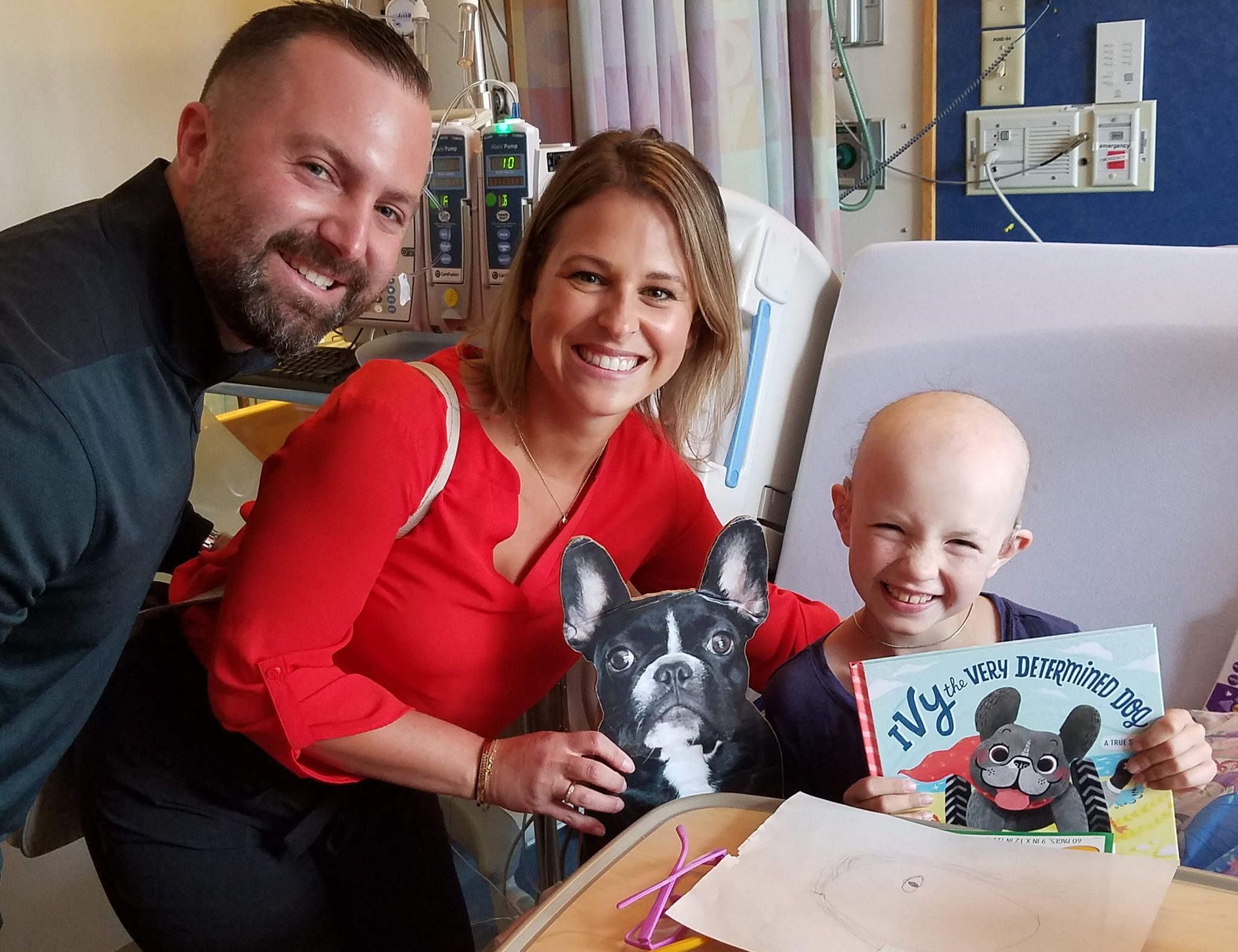 By, Cynthia Bauer, Kupenda's founder and Executive Director,
Kupenda is excited to partner with the amazing authors of "Ivy the Very Determined Dog" to help raise funds and awareness for kids with disabilities in low-income countries. Throughout October, Ivy will donate $8 to Kupenda for every book sold!
This book is about a little dog who lost the use of her back legs and shows kids how to change "I can't" into "I can." Kupenda is doing this every day with kids impacted by disabilities so this partnership is perfect. Even more perfect, the writers of this beautiful book were at Boston Children's Hospital while I was hanging with my niece, Ellie.
Ellie is 8 years old and is currently undergoing treatments for a rare childhood cancer. I hang with her a couple days of during her weeklong treatments each month. Like the kids of Kupenda, she is overcoming obstacles with resilience and inspiring me every day (you can read more about Ellie by following her on Ellie's Warriors).
Ellie has always known about Kupenda's work, since her parents met volunteering with Kupenda in Kenya. But Ivy's story had her asking me questions about disability she has never asked before, sparking the kinds of discussions all families should have with their children around this important issue. This book is a creative way to learn how anyone can overcome challenges…even a little dog in a wheelchair.
Ellie and I would love it if you would head over to www.ivysbook.com/discount/KUPENDA to order your "pawtographed" copy of Ivy's book.
You MUST use promo code "KUPENDA" at checkout (which will also get you a FREE Ivy bookmark and FREE US shipping).
(Books purchased on Amazon or in retail stores are not eligible).
Your purchase will benefit your kids and kids around the world with disabilities.  Thank you for considering supporting Kupenda in this way.
With gratitude,
Founder/Director
Kupenda for the Children
---
Want to keep updated with Kupenda and Kuhenza's work? You can follow them on Facebook, Instagram, LinkedIn, and Twitter. And please also sign up for their monthly newsletter and updates here. 
If you're interested in supporting one of the many children they serve, head over to their sponsorship page to learn about how you can make a difference for just $30 / month.
---