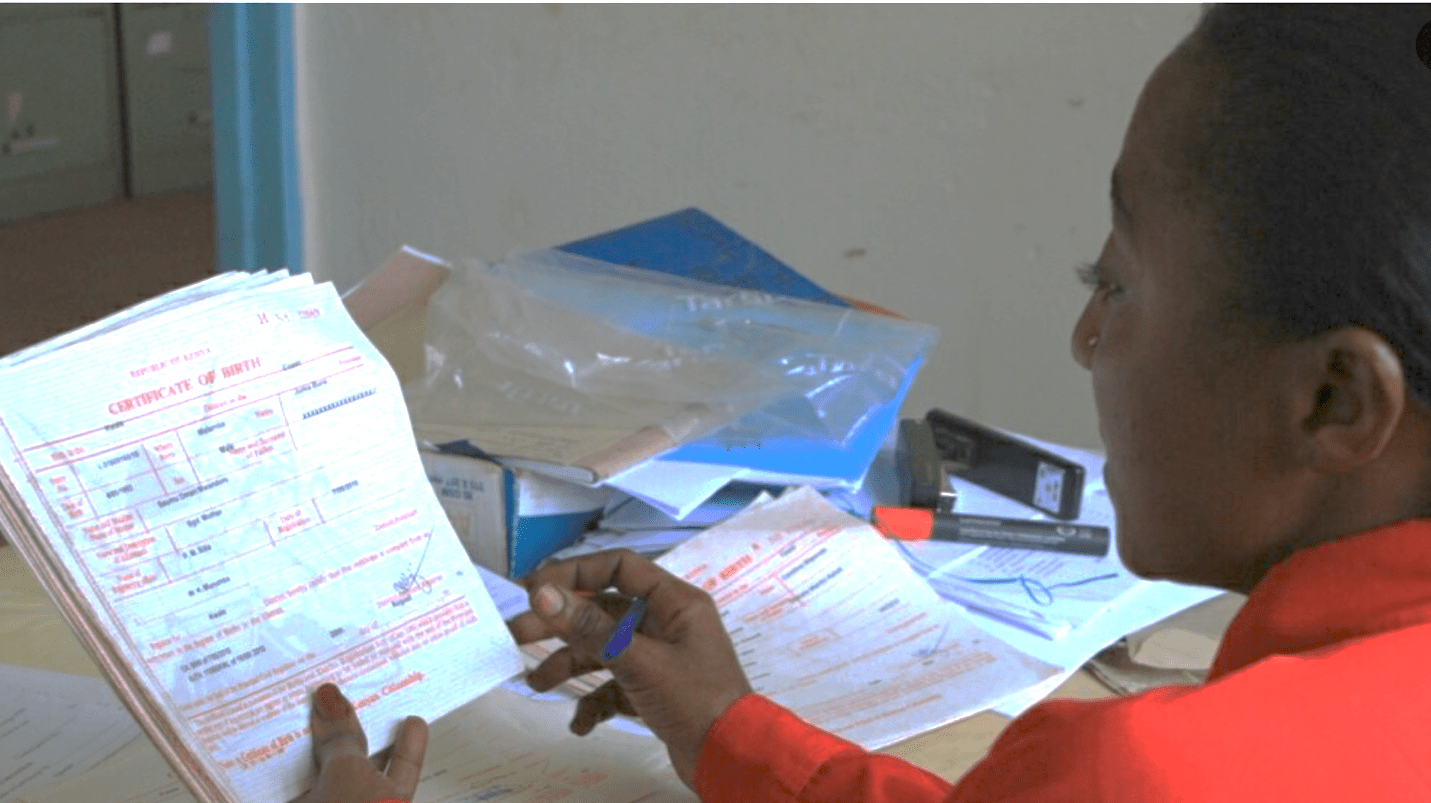 In Kenya, a child without a birth certificate cannot access his/her basic human rights. They cannot be admitted to a public school, obtain social assistance, receive an inheritance, access the legal system, or acquire life-saving health care. Nor can they legally marry, own certain types of property, access the banking system and formal labor market, or vote.
So, when Kupenda helps children access their birth certificates, their lives are permanently transformed. Here are four of the most important benefits:
Children can access education

In many countries, a birth certificate is required to enroll in school and register for exams. Without it, children risk missing out on an education altogether. This will have lifelong impacts on their self-esteem, economic status, independence, etc.
Children can receive health care

Without proof of identity, children are unable to access crucial health services or receive important vaccinations to prepare them for a healthy life. This is especially troublesome for children with disabilities, who often require additional medical care, physical therapy, medications, etc.
Children can attain independence as they enter adulthood

As children grow into adults, they need birth certificates in order to open bank accounts, access social services, register to vote, enter the formal job market, and many other things that enable them to become contributing and independent members of society.
Unfortunately, registering for a birth certificate in Kenya is not simple, especially in the remote regions of the country. There are a number of obstacles which prevent children from receiving birth certificates, including:
• The cost of transportation to facilities where birth certificates are available;
• Caregivers' time away from work required to complete the necessary paperwork and deliver it to the correct facilities; and
• A lack of information about the importance of birth certificates and how to acquire this documentation.
One of the most crucial ways Kupenda helps families overcome these obstacles is through counseling. Kupenda's staff and trained local leader child advocates counsel families about the importance of obtaining a birth certificate. They also refer them to the correct facilities and help them complete their applications.
This counseling is particularly impactful for children like Doreen Neema Baya. When we first met Doreen, she did not have her birth certificate and, as a result, was not receiving an education. Now, with some counseling from Kupenda, Doreen has obtained a birth certificate and is attending school!
---
When you sponsor a child, you ensure that they receive the tools they need to secure a birth certificate and, in turn, access to education, health care, and social inclusion.
---