by Lauren Blair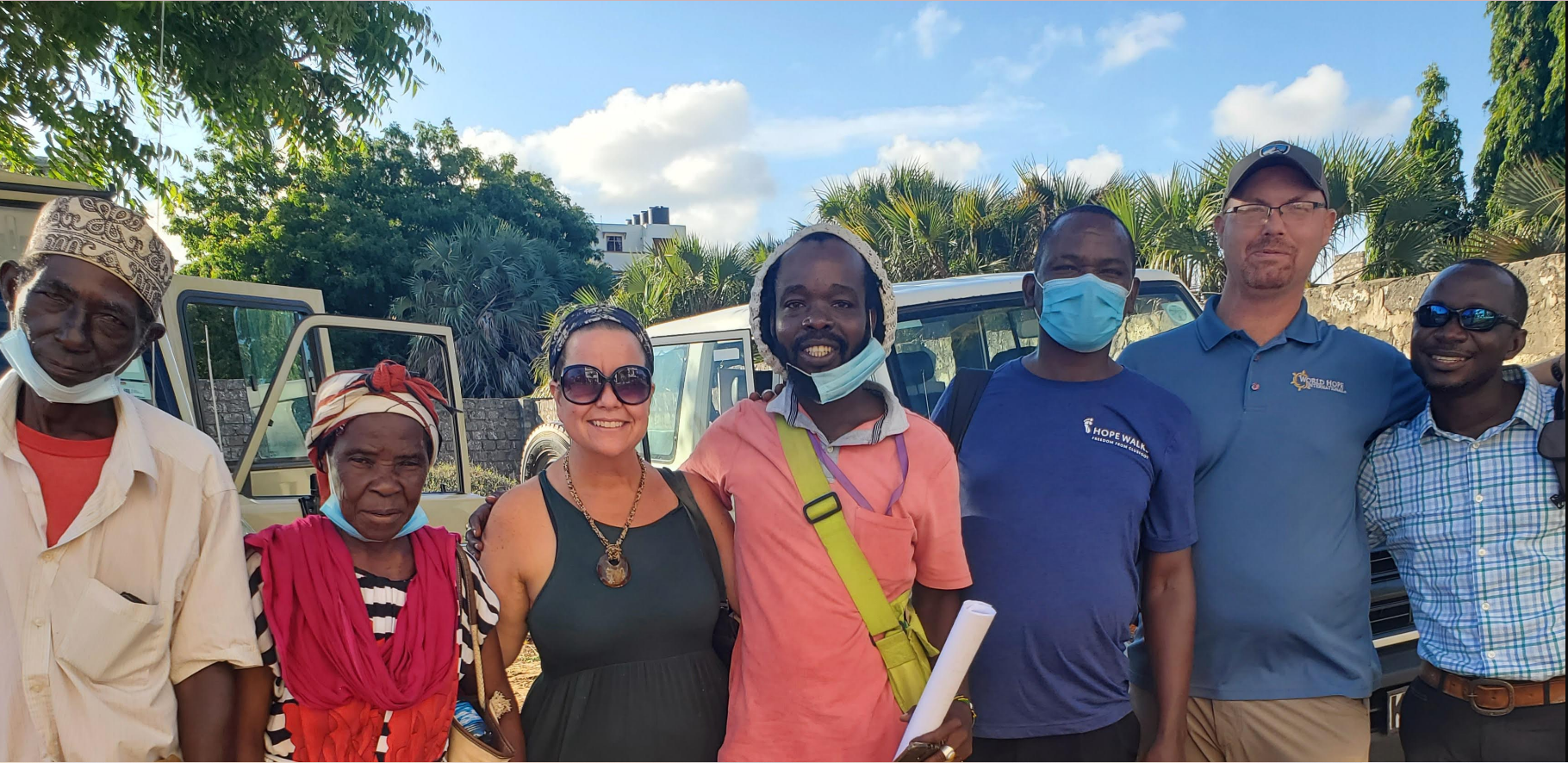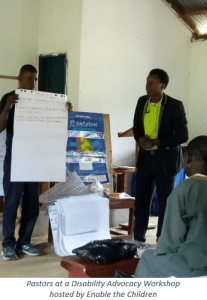 For the past five years, Enable the Children (ETC), a program under World Hope International (WHI), has been utilizing Kupenda's disability trainings among community leaders in Sierra Leone. These trainings are crucial in many low-income communities where disabilities are believed to be caused by witchcraft or a curse. In these environments, the difference between someone with a disability being abandoned, abused, or even killed verses experiencing love and inclusion in their community often comes down to education.
One of the hallmarks of Kupenda's disability advocacy approach is its ability to train community leaders on the medical causes of disability, effective interventions, and where to refer families for support. Once these leaders are equipped as disability advocates, they are empowered to meet the needs of families impacted by disabilities in their communities. As Kupenda shares these strategies and materials with other NGOs and community groups such as ETC, more people are able to replicate its success.
Laying the Foundation
Kupenda initially partnered with WHI, the International Theological Education Network, and EduNations in Sierra Leone in 2018 to conduct a disability needs assessment and co-facilitate a Disability Advocacy Workshop for pastors and teachers. Within several months of this training, participants were already training other pastor colleagues, giving talks to community members, registering people with disabilities for government services, referring parents to support groups, and providing for other needs of families impacted by disabilities, such as food, clothing, transportation, and counseling. One pastor even influenced a local doctor to cease his practice of killing infants with disabilities.
Building Upon Its Success
Since then, ETC has continued to cultivate awareness about disability issues among community leaders. Over the past year, they trained 111 community leaders using Kupenda's Disability Advocacy Workshop materials. According to Rob Brugler, Deputy Program Director for ETC,
"Myths and deep-rooted cultural beliefs on disability exist throughout the country, especially in rural areas. The pastors engaged in very lively discussions."
Reaching New Populations
This past May, ETC held two Disability Advocacy Workshops using Kupenda's model: one for 24 pastors in Kabala, a northern province in Sierra Leone, and another workshop for a new audience: 24 traditional healers in Freetown. Brugler said,
 "Traditional healers have a strong voice in the communities of Sierra Leone, especially when it comes to disability issues. They are most times the first point of contact when a child is born with a disability because of the deeply held cultural and societal beliefs that children living with disabilities are cursed or products of witchcraft. … [After our workshop] many of the traditional healers demonstrated great eagerness to support families and be an advocate with this new understanding."
A Legacy of Growth
Moving forward, ETC plans to follow up with participants to track their disability advocacy activities and assist them in creating more inclusive environments.
Brugler said,
"[The participants] are looking forward to more trainings in the area to help reinforce God's love for these children and their families."
As Kupenda's programs continue to expand their reach throughout the world, we are excited to hear more stories like those from ETC that are changing the very definition of what it means to value human life, no matter one's level of ability.
---
Want to keep updated on Kupenda's work?
Follow us on Facebook, Instagram, LinkedIn, TikTok, YouTube, and Twitter.
Learn more about Kupenda in our podcast.
Sign up for our newsletter.
Or sponsor a child in need for just $30 / month.
---