by Lauren Blair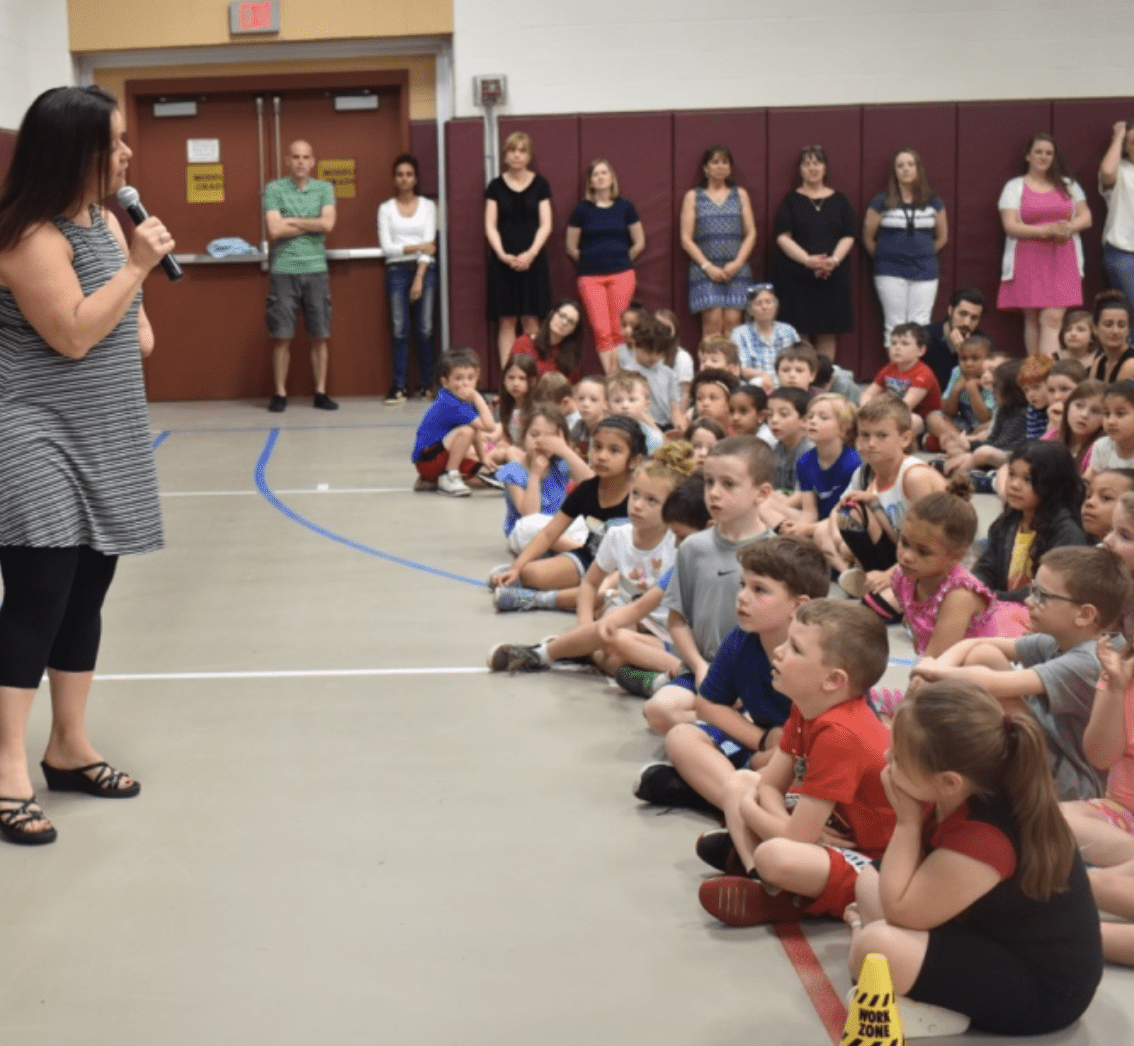 When I was in my early 20s, a presentation by Kupenda's founder and Executive Director, Cynthia Bauer, changed the trajectory of my life. My close friend (and now husband), Pat, heard Cynthia give a speech about the organization's work.
Hearing her discuss how helping a handful of children with disabilities had turned into an organization and a mission which has impacted thousands was inherently moving. In the days ahead, I watched as Pat, fueled by a zeal to assist in this meaningful work, biked across the country to raise money for the children Kupenda supports in Kenya.
It was not long after that we were both flying to the coast of Kenya, where we spent time volunteering with Kupenda. We assisted local leaders bringing children with disabilities, once hidden away in their homes, out into public view, and advocating for their inclusion.
Almost 20 years later, we are still finding fulfillment watching these children grow up to serve and succeed in the very communities that once rejected them! This is a powerful testimony to the gifts belonging to children with disabilities and how they can often lay dormant until they are given the opportunity to thrive. This has also motivated me to continue to pursue meaningful work in disability advocacy as a Kupenda volunteer, board chair, and writer.
Discussions of Disability
Over the years, I have watched Cynthia continue to give these influential talks to a variety of audiences–one of the most effective being students. These student audiences range from preschoolers and young children watching her play guitar as a person living with one hand–to university students beginning to develop their own worldviews. These latter presentations include recent talks at the University of Virginia, Gordon College, Gallaudet University, Toccoa Falls College, Sojourner's Collegiate, and many others. The speeches and discussions not only detail how Cynthia and the children Kupenda serves experience life with disabilities, but how global perceptions of disability often shape this reality altogether.
For example, in one of her recent talks, Cynthia said,
"We believe the reason that so many children with disabilities are suffering or are not accessing education or are abused is because of that fundamental belief system that does not value the full humanity of people with disabilities."
While Cynthia shares stories about children who have benefited from Kupenda's education and medical assistance, she goes on to describe how one of the organization's greatest roles is reducing stigma against children with disabilities and their families. According to Cynthia,
"The biggest component of what we do and what has evolved…is our advocacy program. We do one-on-one counseling, we do large scale events, and we do trainings for local leaders."
In her talks, she also often describes how this work is expanding beyond the organization's innovation center in Kenya and is now being used by dozens of government agencies and nonprofit organizations around the world. She continues,
"What is happening in the international community is we're working with groups like World Vision, we're working with an international consortium from the U.N. to talk about how can they adopt our programs as part of theirs to reach more people with disabilities. We've found that our organization's niche is really in [addressing] that belief system change."
According to a recent Kupenda program evaluation funded by the U.K. government (DFID), just one of Kupenda's respectful and discussion-based Disability Advocacy Trainings for community leaders results in improved quality of life for 384 children with disabilities and disability sensitization for 4,992 community members!
A Legacy of Inclusion
Associate Professor at the University of Virginia, Dr. Kathryn Quissell, has assisted the organization with measuring the effectiveness of these trainings and has invited Cynthia to speak at her Global Public Health Policy Class on multiple occasions. Dr. Quissell says,
"Cynthia is a phenomenal disability rights advocate. I think I've gotten to see her working in the field multiple times now….she has a lot of really interesting insights into the world of advocacy, disability rights…designing interventions and running programs and organizations that I know my students are really interested in."
Observing the thoughtful discussions and questions that arise during Cynthia's presentations gives me hope for a future that is more conscious of the inherent dignity of all people—one that recognizes and empowers gifts in others, no matter what differences may be present. If students have the opportunity to cultivate this mindset, I can attest to its ability to produce a lifetime of dividends.
Find out more about scheduling a Kupenda presentation at your school (or workplace, church or community group) here.
---
Want to keep updated on Kupenda's work?
You can follow us on Facebook, Instagram, LinkedIn, and Twitter.
And please also sign up for our monthly newsletter and updates here.
If you're interested in supporting one of the many children we serve, head over to our sponsorship page to learn about how you can make a difference for just $30 / month.
You can also help children with disabilities stay safe and healthy during COVID-19 by donating here.
---