by Kupenda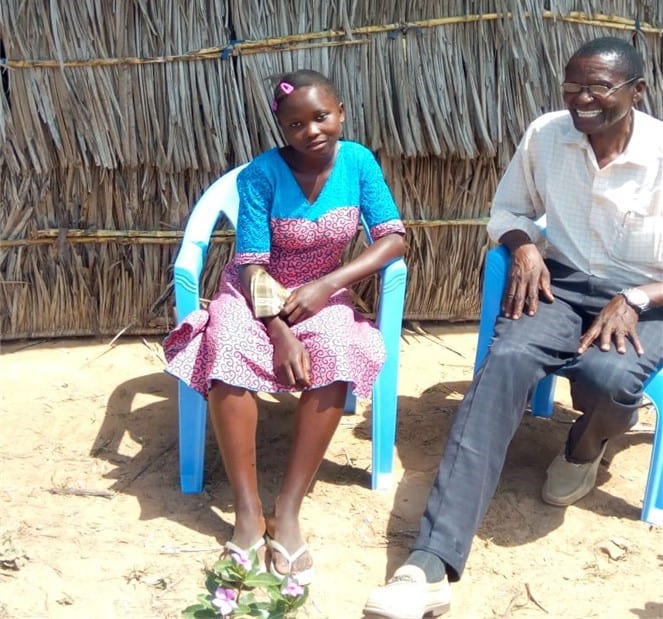 "Before attending a [Kupenda] pastors' workshop to be empowered with information on how to care and fight for the rights of children with disabilities, I used to have this girl in my church. Her name is Loice and she has a hearing impairment. At first I felt bad and at a loss because I could not attend to her needs fully because there was a communication barrier. However I used to give her a chance to dance in the choir like her counterparts.
Immediately after I underwent the pastors' training I advocated for her rights by paying a visit to her home to advise her grandparents to take her for assessment for school placement.
She was placed at Kibarani school for the deaf and is now in Grade Two. Her life has changed since she joined school. She is more friendly and communicates using sign language and where she thinks she has not been understood, she uses a pen and paper to write.
At the church, she is more jovial and is accepted by all the members. I am able to communicate with her through simple gestures. At home she is a darling to everybody in the family as she teaches them sign language so that they may communicate fluently with her. She even shares her books with her siblings.
At school her boarding fees are paid by [a Kupenda child sponsor] and during the Covid'19 pandemic she received food support."
Loice is very grateful to Pastor Zaki for changing her life. Pastor Zaki attributes all this to Kuhenza and Kupenda. He is grateful to the organization for improving the quality of life for Loice.
To enjoy more stories about the impact of Kupenda's work and your gifts, please sign up for our newsletter here. 
---
Want to keep updated with Kupenda and Kuhenza's work? You can follow them on Facebook, Instagram, LinkedIn, and Twitter. And please also sign up for their monthly newsletter and updates here. 
If you're interested in supporting one of the many children they serve, head over to their sponsorship page to learn about how you can make a difference for just $30 / month.
---