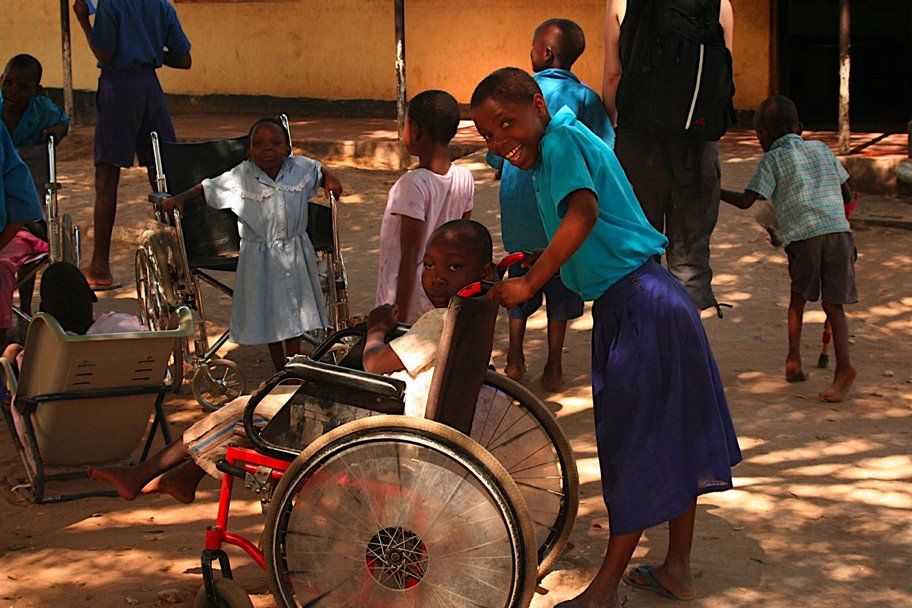 A recent report from the United Nations, titled "Levels and trends in child mortality," brought to light sobering statistics regarding the well-being of children around the world. In 2021,
a child or young person died every 4.4 seconds,
5 million children died before their fifth birthday, and
another 2.1 million died between the ages of 5 and 24.
The devastating reality is that most of these deaths were preventable, and interruptions to health care delivery and vaccination caused by COVID-19 may increase preventable child deaths over the next five years.
Within these numbers lies disparity. While the under-5 mortality in North America is 6 deaths per 100,000, that number is 74 out of 100,000 in sub-Saharan Africa. When it comes to subsets of populations who have even weaker support and access to healthcare, such as children with disabilities, these gaps grow wider.
Minimizing Fatal Beliefs
A major contributor to the premature death of children with disabilities stems from harmful, stigma-ridden beliefs. In communities where people do not expect children with disabilities to be productive members of society, some view them as cursed by witchcraft or God. This can often lead to their neglect, abandonment, or even murder.
One of Kupenda's primary missions is to reverse negative beliefs through community leader workshops and trainings (with pastors, traditional healers, and government leaders), family counseling, and village Disability Awareness Days. Our advocacy team has even worked with Kenyan government officials to develop legislation designed to protect children with disabilities and improve policy implementation through greater support and adequate funding. Together, these efforts are laying a sustainable foundation meant to protect children with disabilities for generations to come.
Ensuring Access to Basic Needs
Another contributor to premature death in children is poverty. According to the World Bank, persons with disabilities are more likely to have higher poverty rates due to lack of employment and education opportunities, lower wages, and the increased cost of living with a disability. In turn, this increases the risk of malnutrition and inadequate access to health care, both of which can lead to childhood mortality.
In response, Kupenda ensures that children in their communities are taken care of through trained medical staff that uniquely tailor their services to children's disability needs, sponsorship that offers children access to medical supplies and equipment, and even funding for the construction of health facilities.
In times of emergency, such as during the COVID-19 pandemic, Kupenda staff, volunteers, and community leaders assisted more than 800 children with disabilities and their families in receiving adequate access to food and medical care. As the pandemic subsides, Kupenda's Child Case Management Mobile App continues to ensure that children are receiving basic necessities through automatically-triggered follow-up appointments with staff for nutrition, medication, stigma-reduction counseling, education, and illness.
Life-Saving Stories
Recently, NPR asked Nigeria maternal and child health expert, Dr. Tijani Salami, what can be done to offset preventable child deaths. The answer? Build more clinics with teams of health-care providers, provide more equipment and resources, and track the health of children … all of which Kupenda is dedicated to doing. To learn more about how Kupenda is saving lives, check out these additional stories:
Charo transformed from a child with severe malnutrition to an engaged student competing in national sports.
Athman was once a child discriminated against to the point where his grandfather thought he should be killed. Now, Athman is receiving a proper education, learning to communicate, and becoming more independent.
In our 2020 Annual Report, learn how Kupenda delivered life-saving support to Farida, Thomas, and their families during the COVID-19 pandemic.
---
Want to keep updated on Kupenda's work?
Learn more about Kupenda in our podcast.
Or sponsor a child in need for just $30 / month.
---